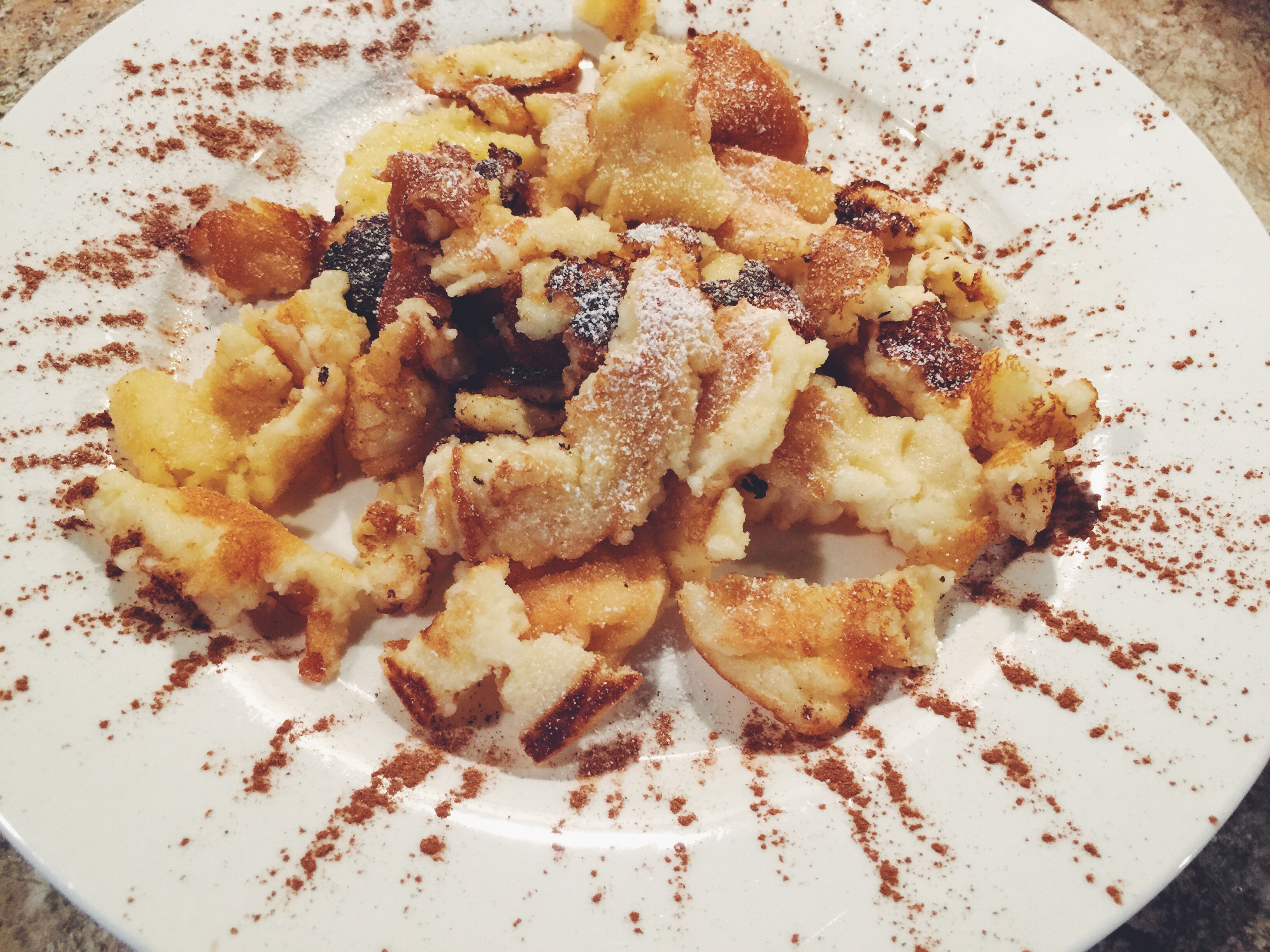 Im heutigen Beitrag zeige ich euch, wie ihr in nur wenigen Schritten und in kurzer Zeit Kaiserschmarrn zubereitet. Der Kaiserschmarrn ist eine verfeinerte Form des Schmarrns und eine bekannte Süßspeise aus Österreich. | Today I show you how you can prepare in a few steps and in short time Kaiserschmarrn. The Kaiserschmarrn is a refined form of Schmarrn and a well-known dessert from Austria.
Zutaten

| ingredients
250g Mehl

| 250g flour

1/2l Milch

| 1/2l milk

4 Eier

| 4 eggs

60g Zucker

| 60g sugar

1 Prise Salz

| 1 prize salt
Zubereitung

| preparation
1. Mehl, Milch, 4 Dotter und Salz in eine Schüssel geben und mit einem Schneebesen versprudeln. | Put the flour, milk, four yolk and the salt in a bowl and mix it with a whisk.
2. Eiklar und Zucker in eine andere Schüssel geben und mit dem Mixer solange mixen bis ein fester Schnee entsteht. | Put the egg white and the sugar in another bowl and mix it so long until the dough becomes like snow.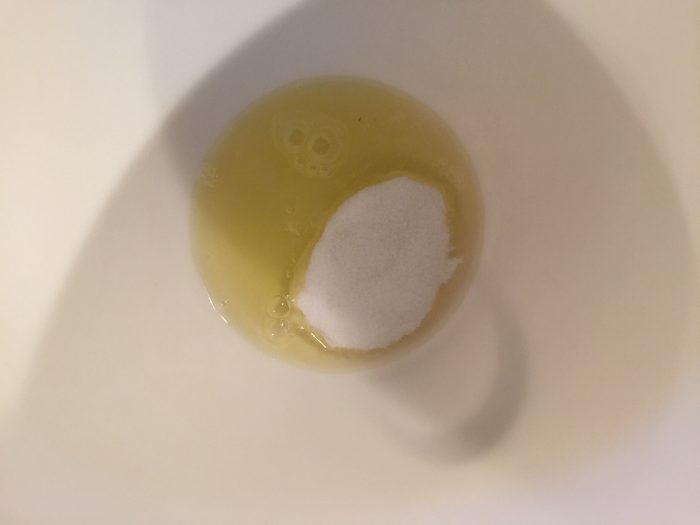 3. Den Schnee unter die Masse heben. | Fold the dough under the other dough.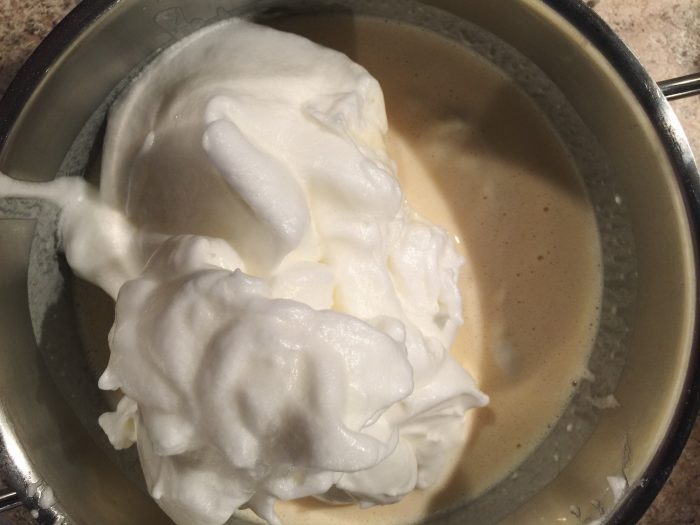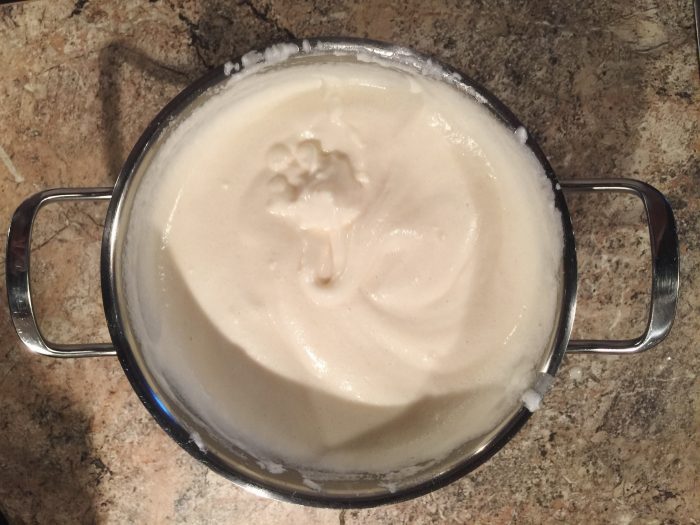 4. Fett in eine Pfanne geben und jeweils 1-2 Schöpflöffel abhängig von der Größe der Pfanne in eine Pfanne geben und gold-braun backen. | Add fat in a pan and put 1-2 ladle in the pan depending on the size of the pin. Bake it until the dough is gold-brown.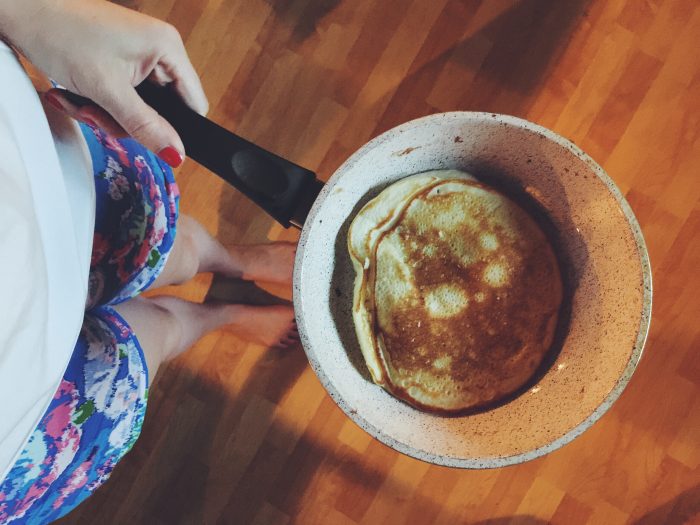 5. Den gebackenen Teig mit zwei Gabeln zerteilen. | Divide the dough with two forks.

6. Kaiserschmarrn anrichten. Guten Appetit. | Arrange the Kaiserschmarrn. Enjoy your meal.

Quelle | source: Einmaleins der jungen Hausfrau, Hermine Koren
You might also like