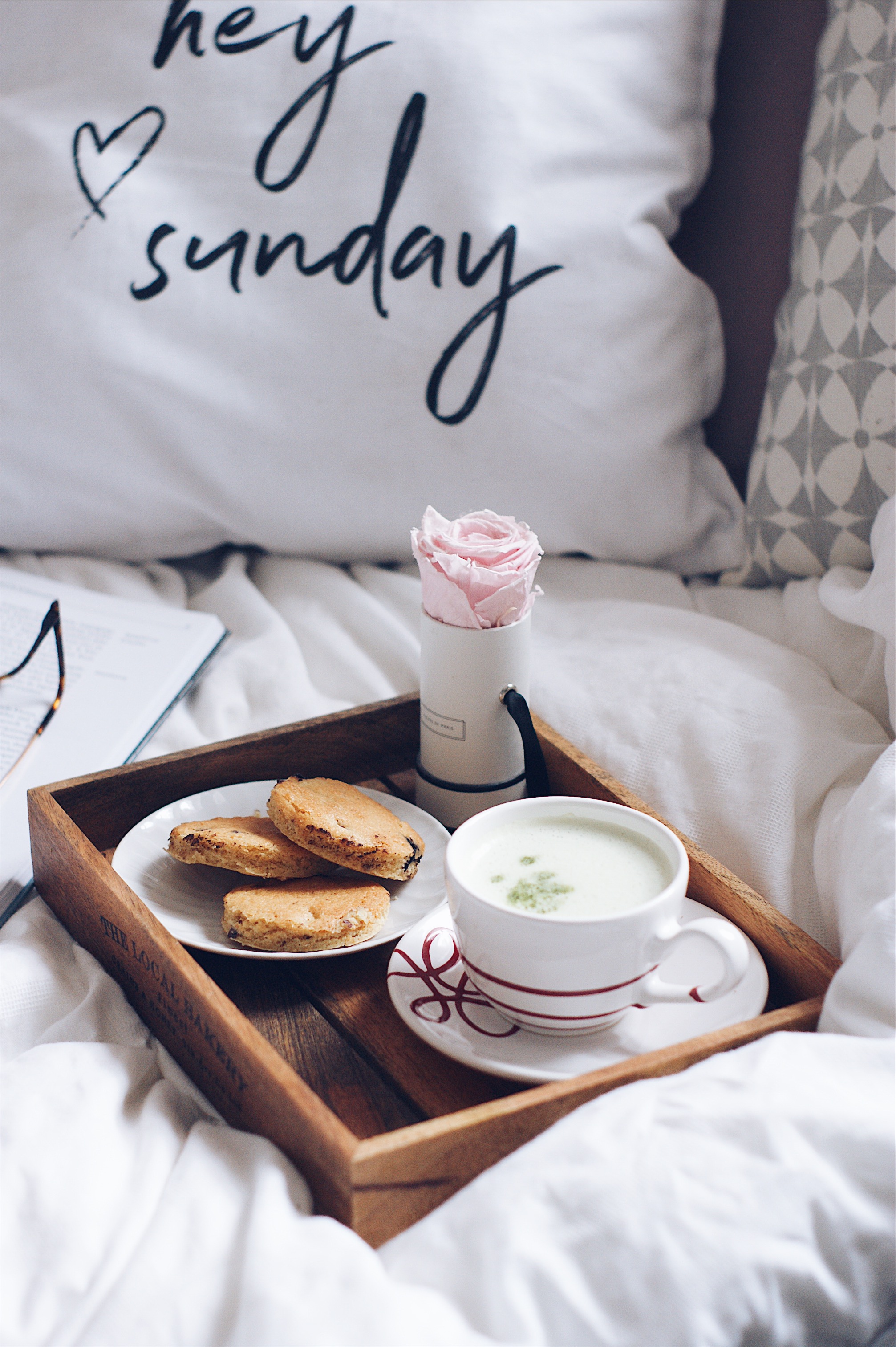 Vor kurzem habe ich ein neues Rezept für dark chocolate Cookies ausprobiert. Eigentlich habe ich solche Kekse bisher immer gekauft. Beim Surfen im Internet bin ich dann über das Rezept gestolpert. Da ich sowieso etwas Backen wollte, es sich sehr leicht anhörte und nicht viel Zeit in Anspruch nahm, habe ich es versucht und ich kann euch sagen die Kekse sind mega lecker.
Zutaten
320g Mehl
220g Zucker
220g Butter
1/2 Packung Backpulver
1 Packung Vanillezucker
2 Eier
70%ige oder 85%ige Schokolade
bei Bedarf Nüsse
Zubereitung
Butter, Zucker und Vanillezucker in eine Schüssel geben und gut vermengen.
Danach die Eier dazugeben.
Das Mehl mit dem Backpulver vermengen und der Masse hinzufügen.
Zum Schluss Nüsse und fein gehackte Schokolade unter den Teig heben.
Auf ein Blech Backpapier legen und kleine Mengen des Teiges in Form eines Kreises platzieren und flach drücken. Etwas Abstand zwischen den Cookies lassen, damit nicht beim Backen eine Teigmasse entsteht.
Die Kekse bei 220 Grad Celcius Ober- und Unterhitze für rund 15 Minuten backen.
Wenn ihr sowie ich zu wenig Abstand zwischen den Cookies gelassen habt und ihr schlussendlich nach dem Backen ein Kuchenstück habt, dann nehmt einfach ein Trinkglas und stecht damit die Kekse aus.
Gutes Gelingen!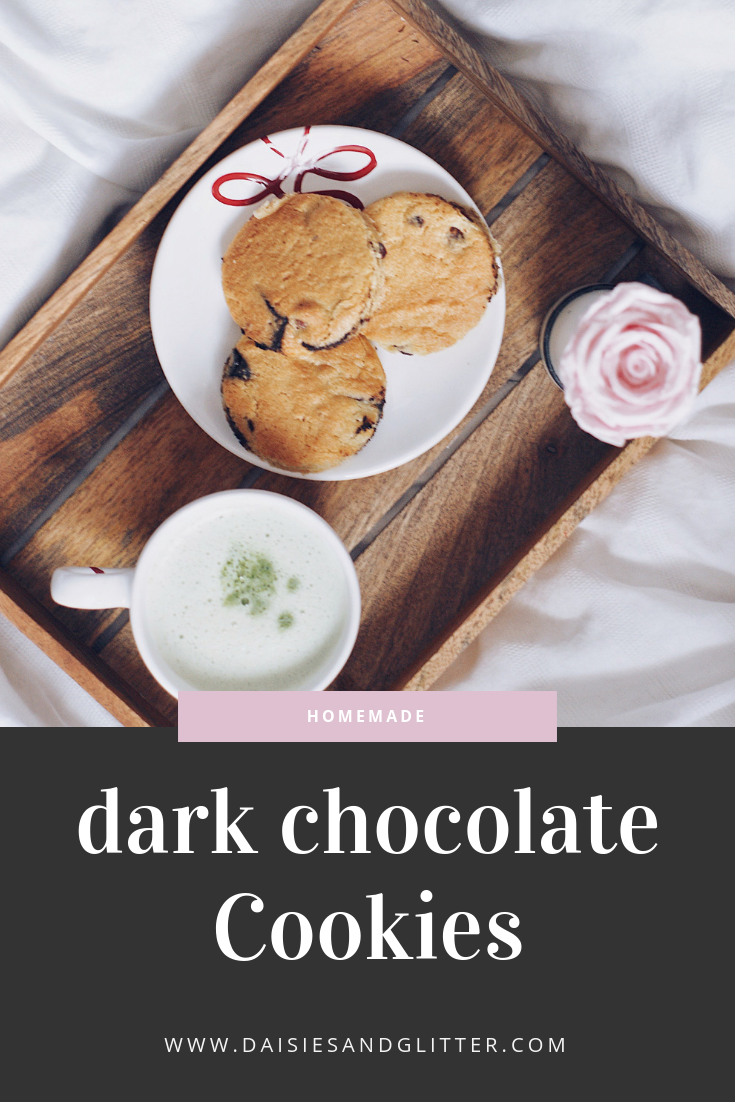 English
ingredients
320g flour
220g sugar
220g butter
2,5 teaspoon baking powder
1 package vanilla sugar
2 eggs
some chocolate and nuts
preparation
Put the butter, the sugar and the vanilla sugar in a cup.
Add two eggs.
Add the flour and the baking powder to it.
Also add then the nuts and the finely chopped chocolate.
Take a baking tray and put a baking paper on it.
Take a spoon and make small heaps. Then press them flat.
Bake the cookies for 15 minutes with 220 degrees.
If you have after baking one cake, take a glass and cut out the Cookies with the glass.
Quelle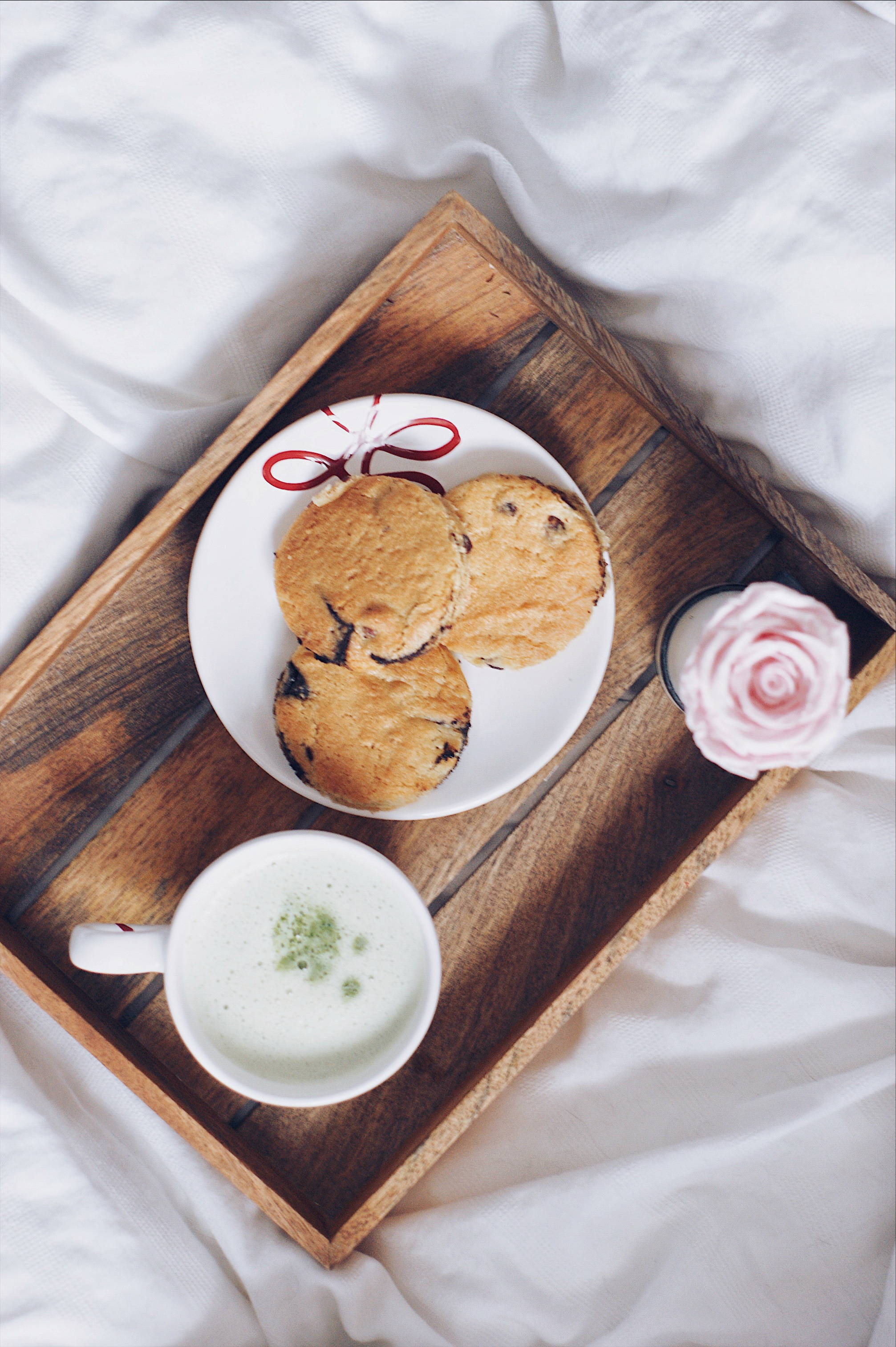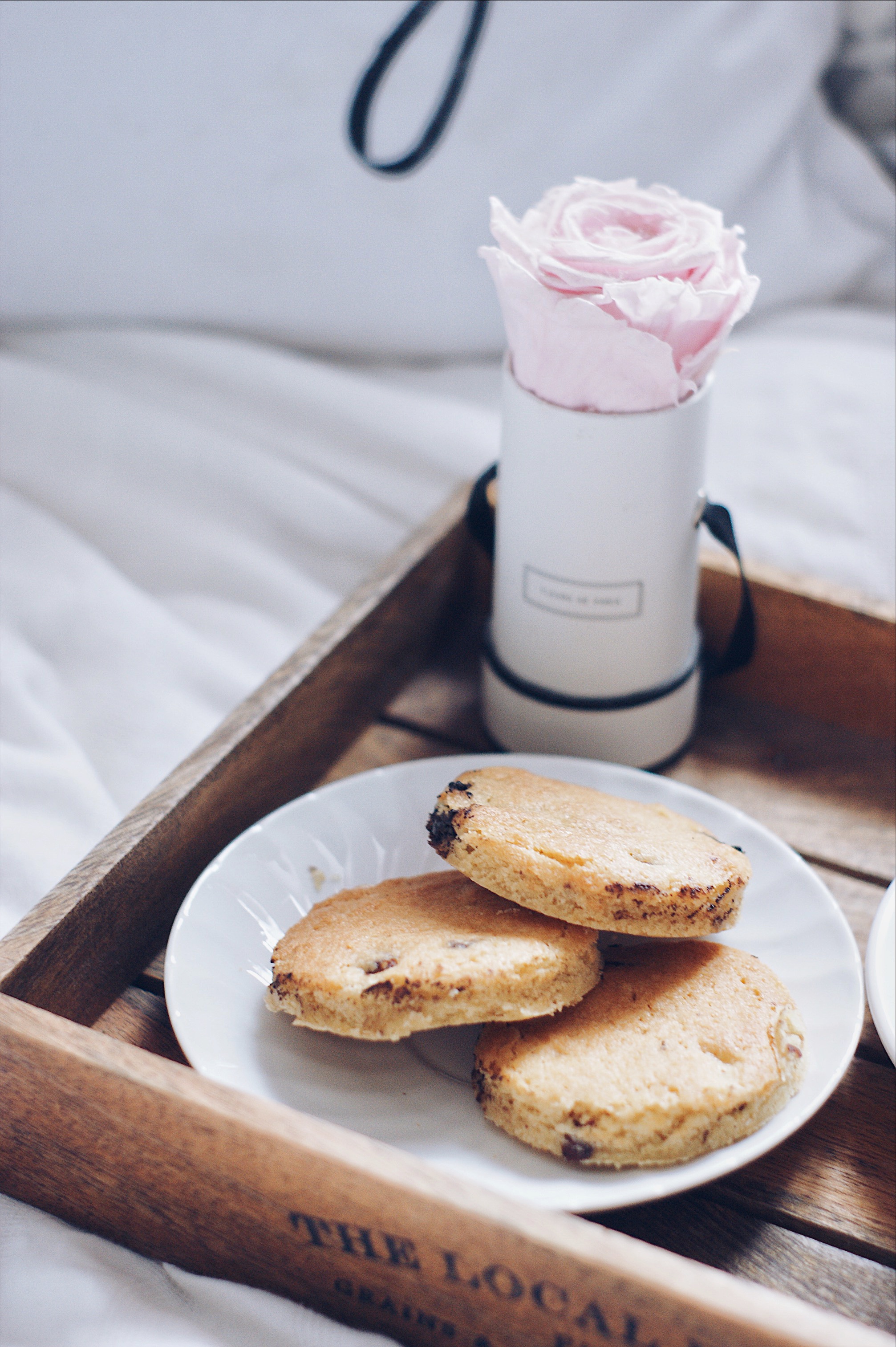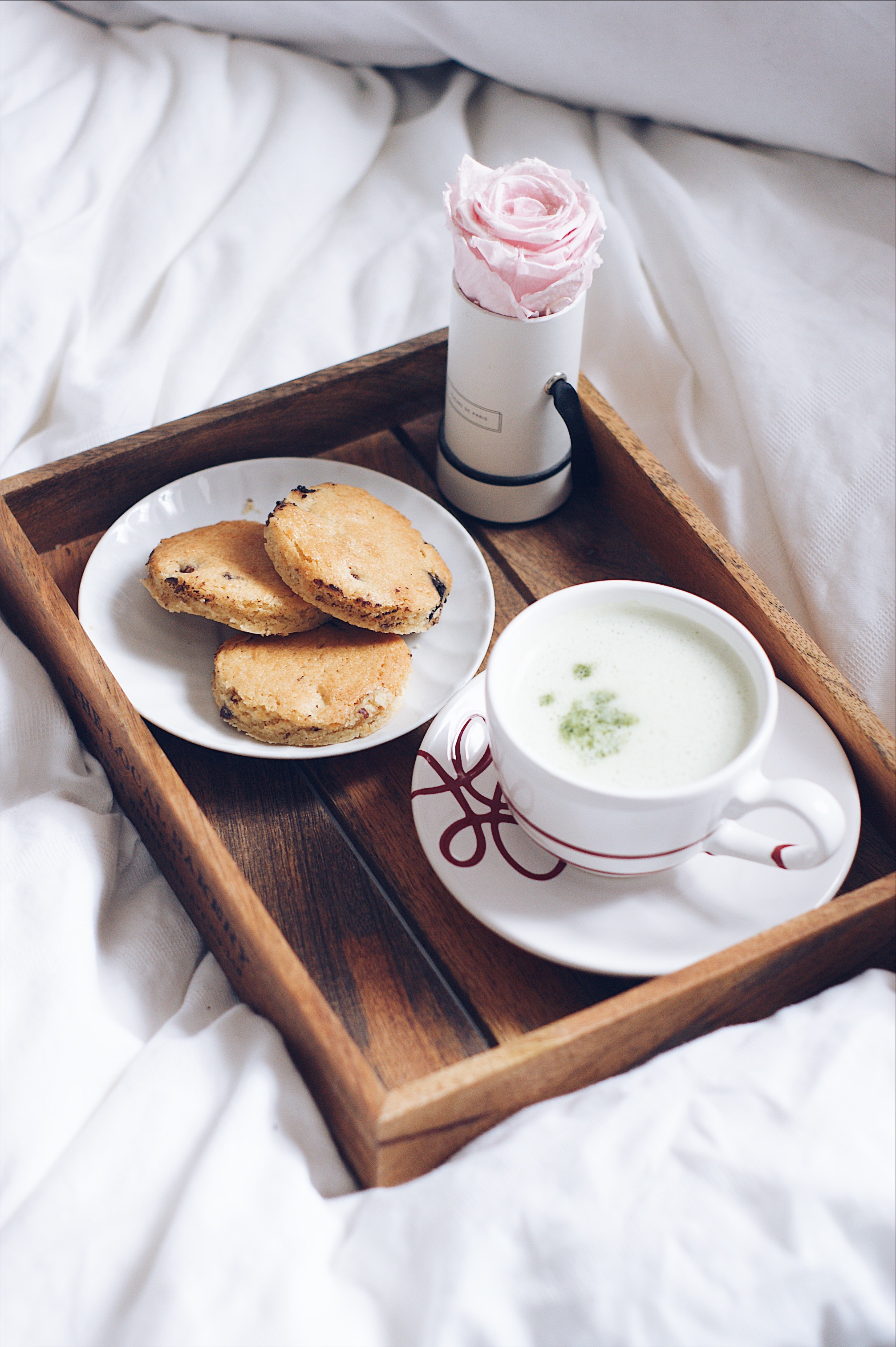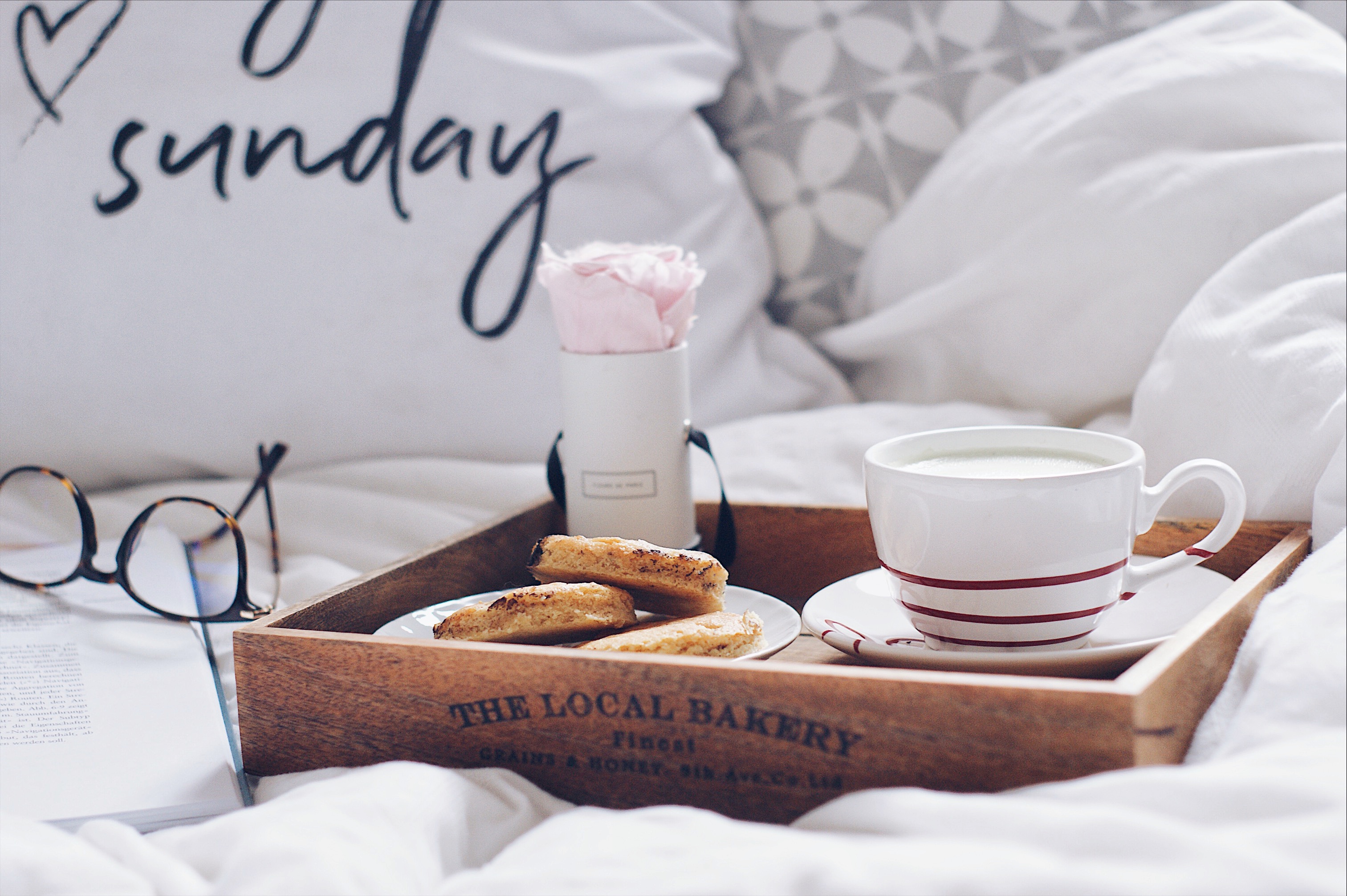 You might also like