Heute möchte ich euch eines meiner Lieblingsrezepte für Heidelbeer Muffins vorstellen. | Today I will show you my favorite blueberry recipe.
Doch bevor ich zu den Zutaten komme, möchte ich euch noch zeigen, wie gesund Heidelbeeren eigentlich sind: Heidelbeeren kann man von Ende Juni bis September ernten. Heidelbeeren sind sehr gesund. Sie können freie Radikale abwehren und die Stoffe, wodurch die Heidelbeere blau wird können den Alterungsprozess der Haut abbremsen. Sie wirken vorbeugend gegen Falten und stabilisieren das Adernsystem. Sie enthalten sehr viel Vitamin C und E. Auch haben sie wenig Kalorien (100g haben rund 36kcal). Before I show you the ingredients, I will inform you how healthy blueberries are. You can harvest blueberries from the end of June to September. They are very healthy. They can fend off  free radicals and the substances whereby the blueberries get there blue color decelerate the aging process of the skin. They have a preventive effect against wrinkles and they stabilize the organ system. They include very much of  vitamin C and E. They also have low calories (100g have 36kcal).
Quelle | source: Eatsmarter
Folgende Zutaten werden benötigt: | You need the following ingredients:
Fett für die Backform 

| fat for baking

100g weiche Butter oder Margarine

| 100g soft butter or margarine

175g Zucker 

| 175g sugar

2 Eier

| 2 eggs

1-2 Teelöffel echte Bourbon-Vanille 

| 1-2 teaspoon real bourbon vanilla

1 Prise Salz 

| a pinch of salt

250g Mehl 

| 250 g flour

2 Teelöffel Backpulver 

| 2 teaspoon baking powder

150g Buttermilch 

| 150g buttermilk

225g Heidelbeeren 

| 225g blueberries
Zucker, Eier, Milch, Mehl | sugar, eggs, milk, flour
Margarine, Salz | butter, salt
Vanillezucker, Backpulver | vanilla sugar, baking powder
Heidelbeeren | blueberries
Ich verwende anstatt der Buttermilch fast immer Vollmilch und anstatt der Bourbon-Vanille normales Vanillepulver. | I use almost whole milk instead of butter milk and I use vanilla sugar except bourbon vanilla.
Nun komme ich zur Zubereitung: | Now I show you the preparation:
1. Backofen auf 175 C vorheizen | preheat the oven to 175 C
2. Butter und Margarine in eine Schüssel geben | put the butter or margarine in a bowl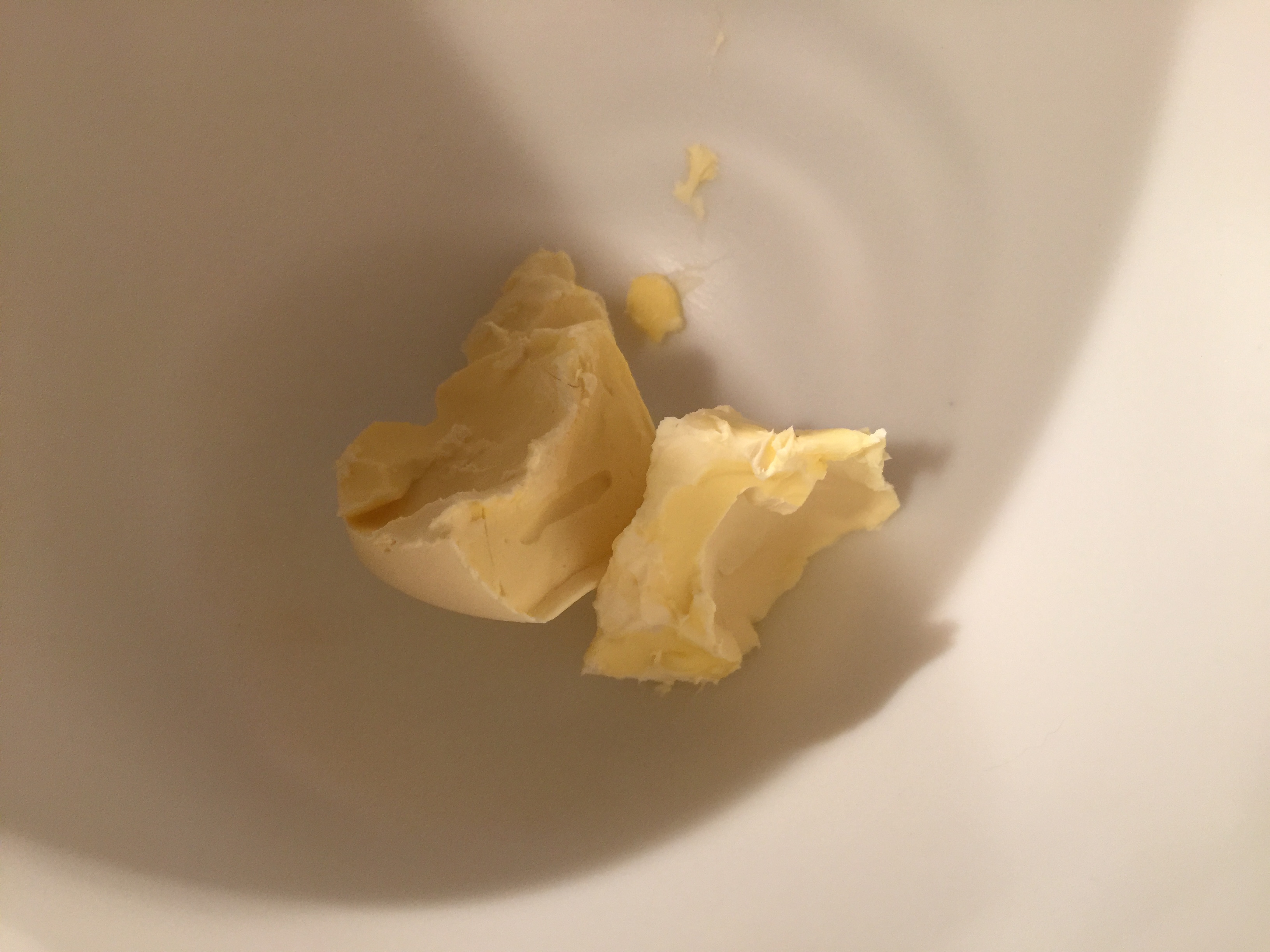 3. Zucker dazugeben  | add sugar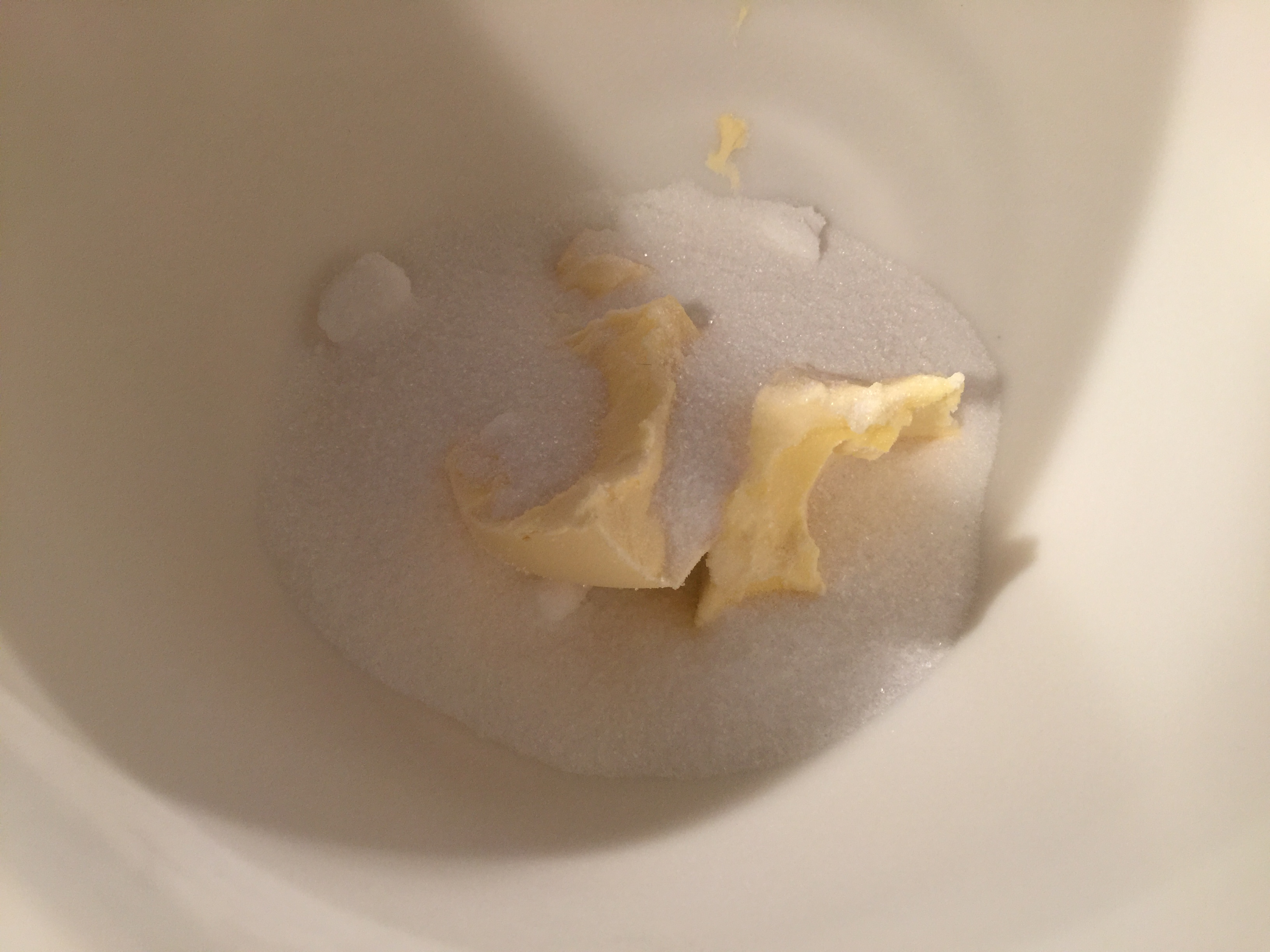 4. Masse mit Mixer hellcremig schlagen | beat the dough with the mixer until it is creamy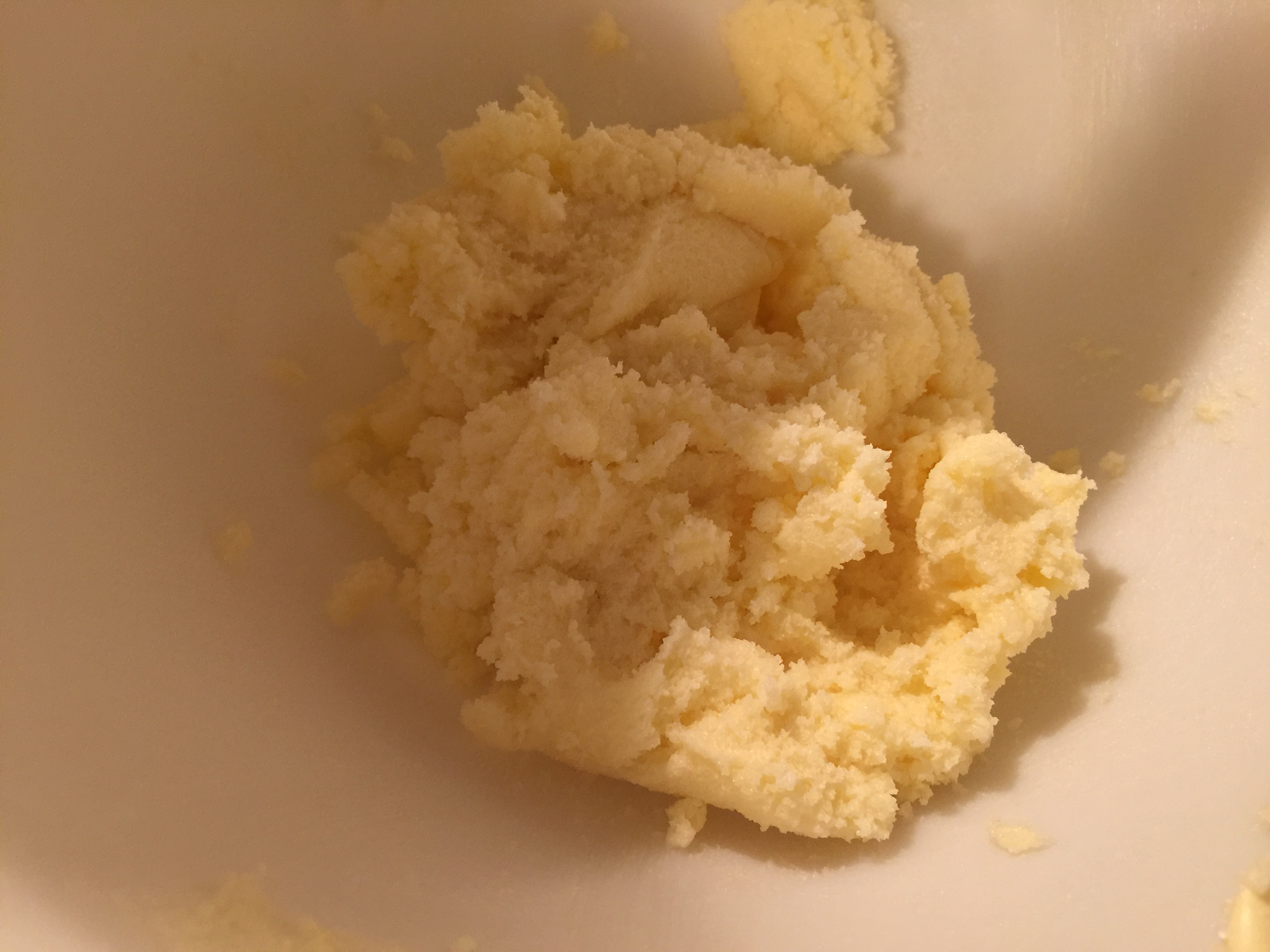 5. Eier, Vanille und Salz unterrühren | add eggs, vanilla and salt
6. Mehl und Backpulver mischen | mix flour and baking powder
7. Buttermilch und Mehl-Backpulver-Mischung abwechselnd unter die Buttermasse rühren | stir buttermilk and flour-baking powder alternately under the butter dough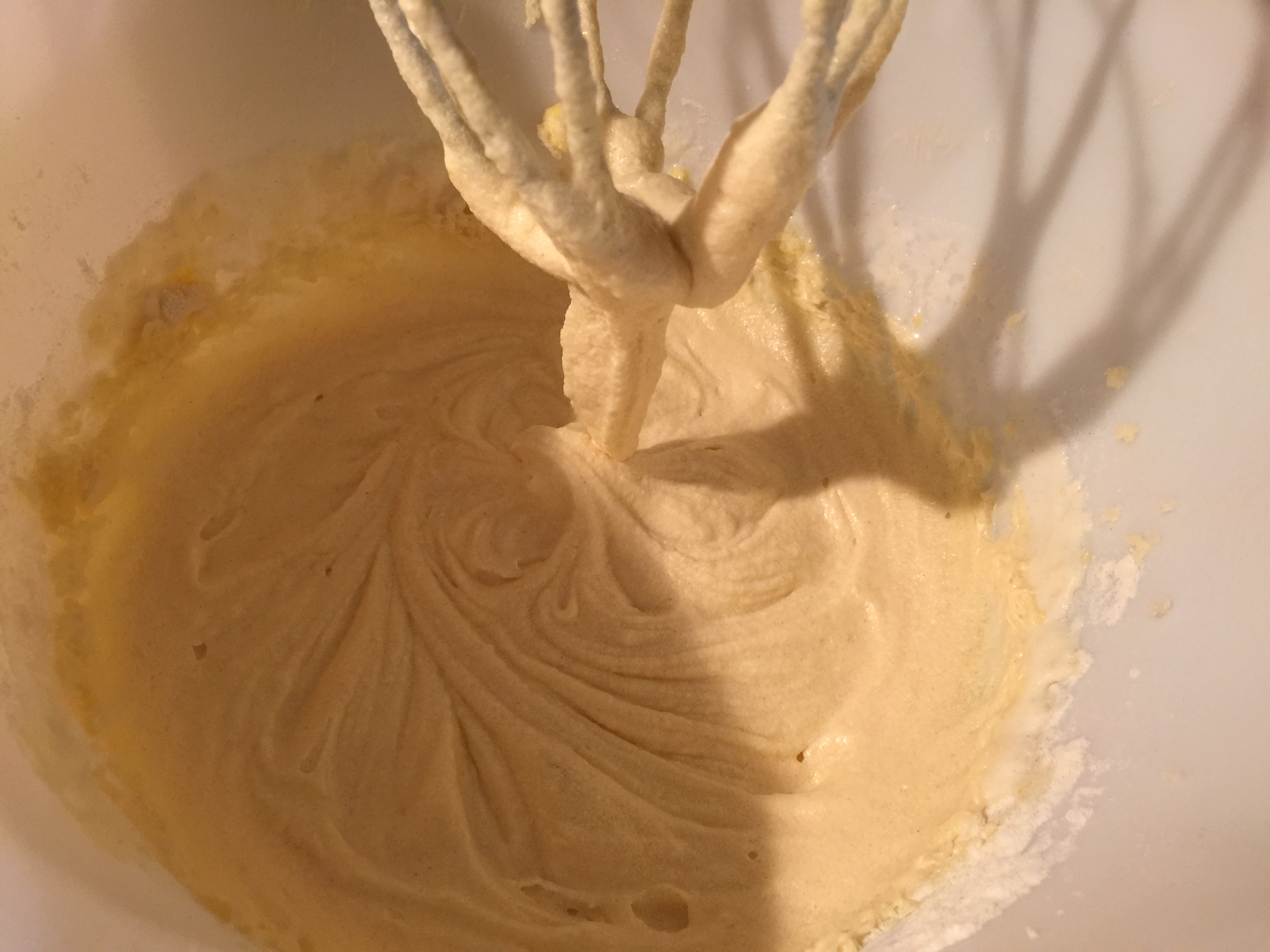 8. Heidelbeeren mit Vorsicht unter den Teig geben | add the blueberries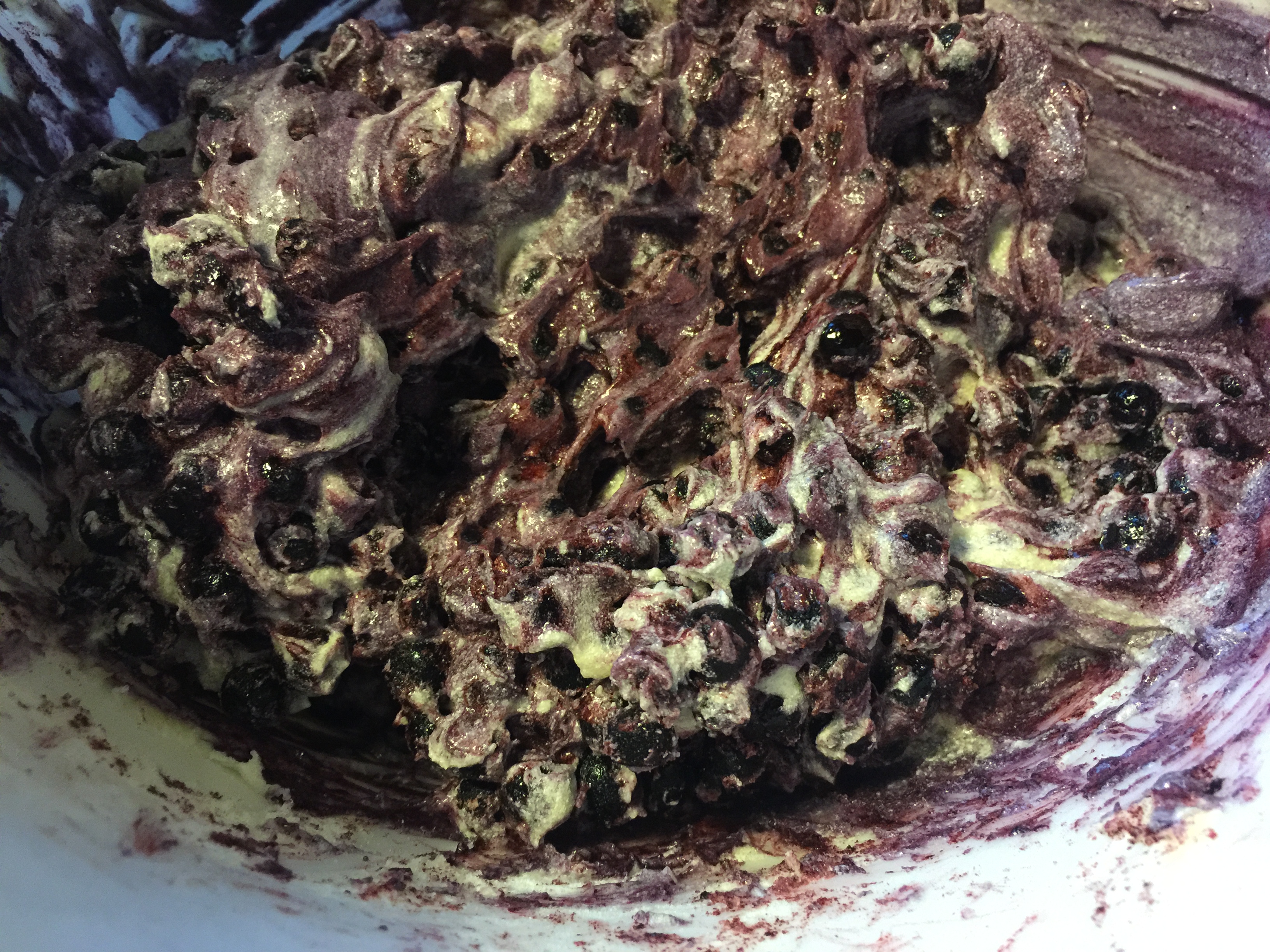 9. Muffin Blech gründlich fetten und eventuell mit Brösel oder Mehl bestreuen | grease the sheet and sprinkle it with breadcrumbs or flour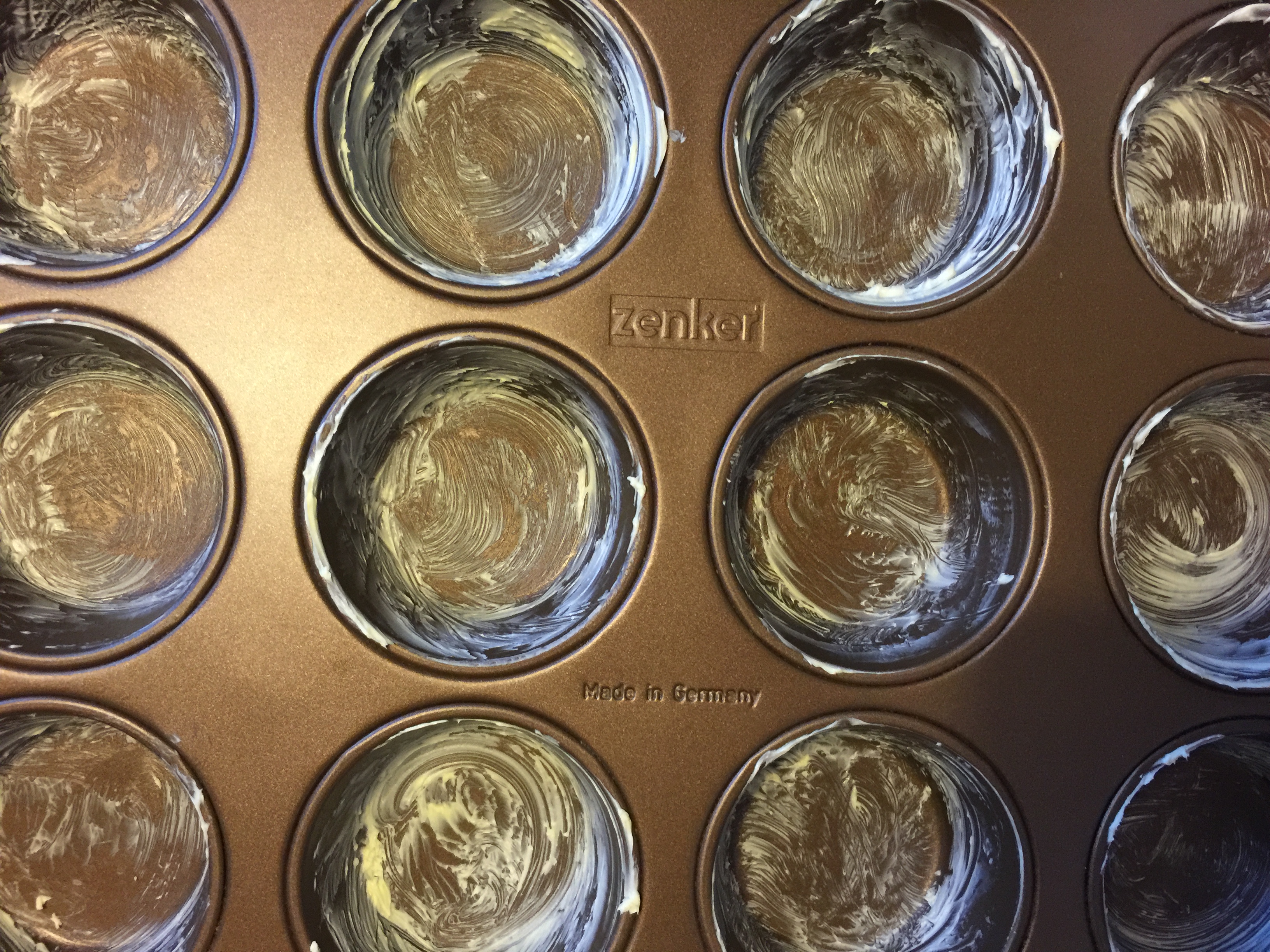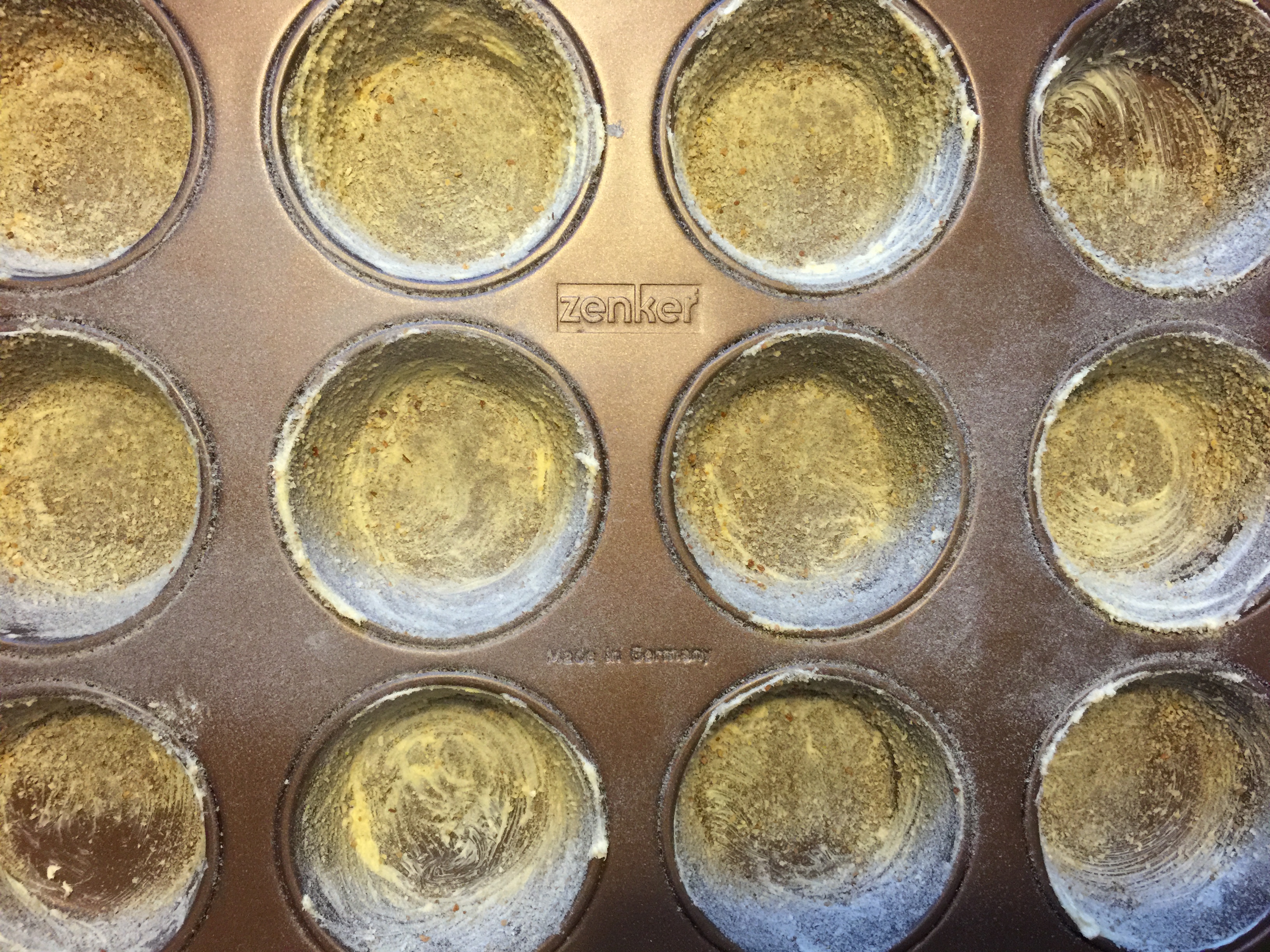 10. Teig in die Förmchen geben| put the dough in the ramekins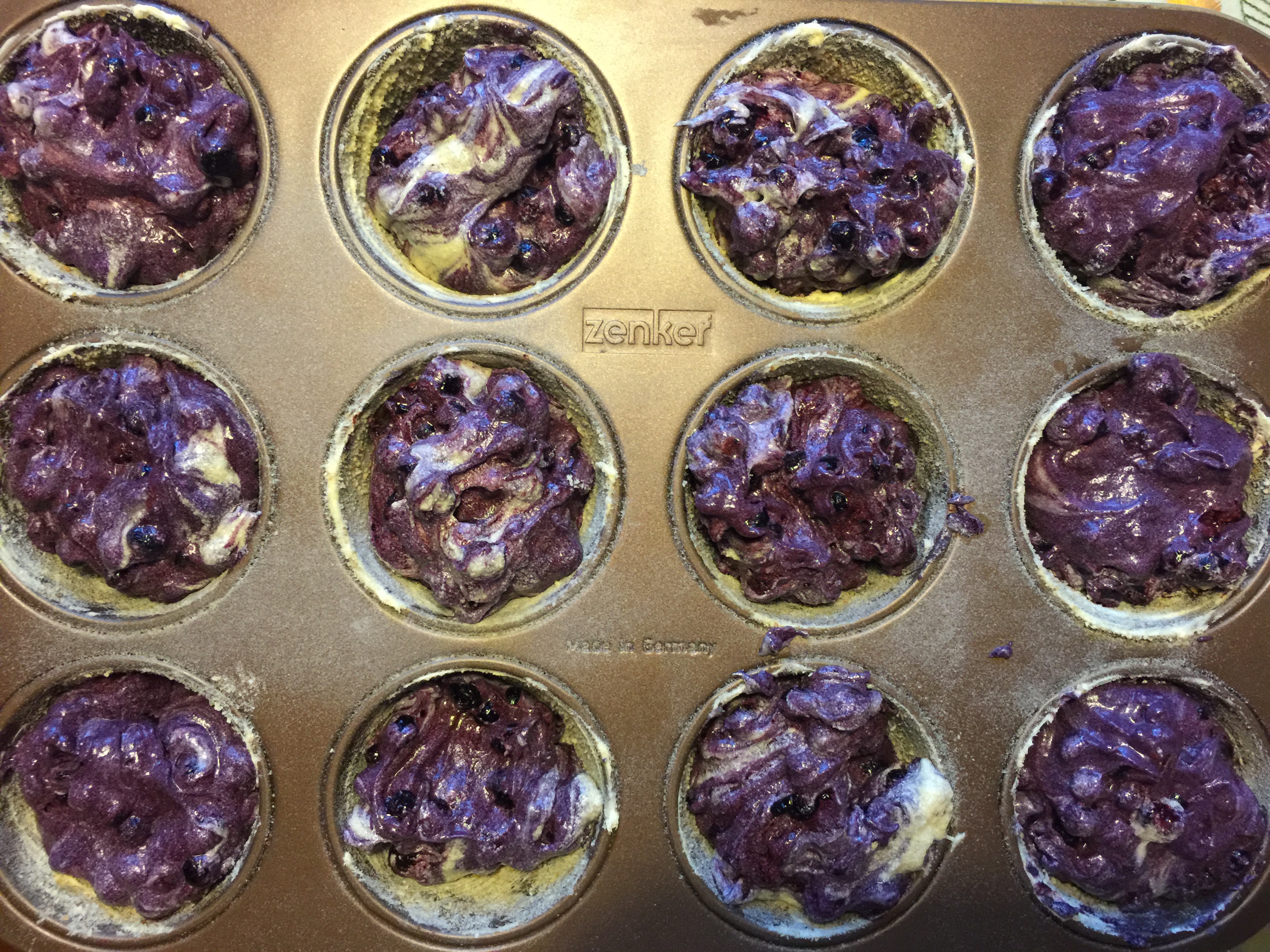 11. Backofen (Mitte, Gas Stufe 2, Umluftherd 160 C) 35 Minuten backen | baking oven (in the middle, gas level 2, self herd 160 C) 35 minutes

Ihr müsst kein Muffin Blech verwenden, ihr könnt auch eine normale Tortenform oder Papier Muffinformen verwenden. You do not need a muffin sheet, you can also use a pie shape.
Rezept von MEDIZIN populär (Ausgabe 8/2002) | recipe from MEDIZIN populär (edition 8/2002)
You might also like