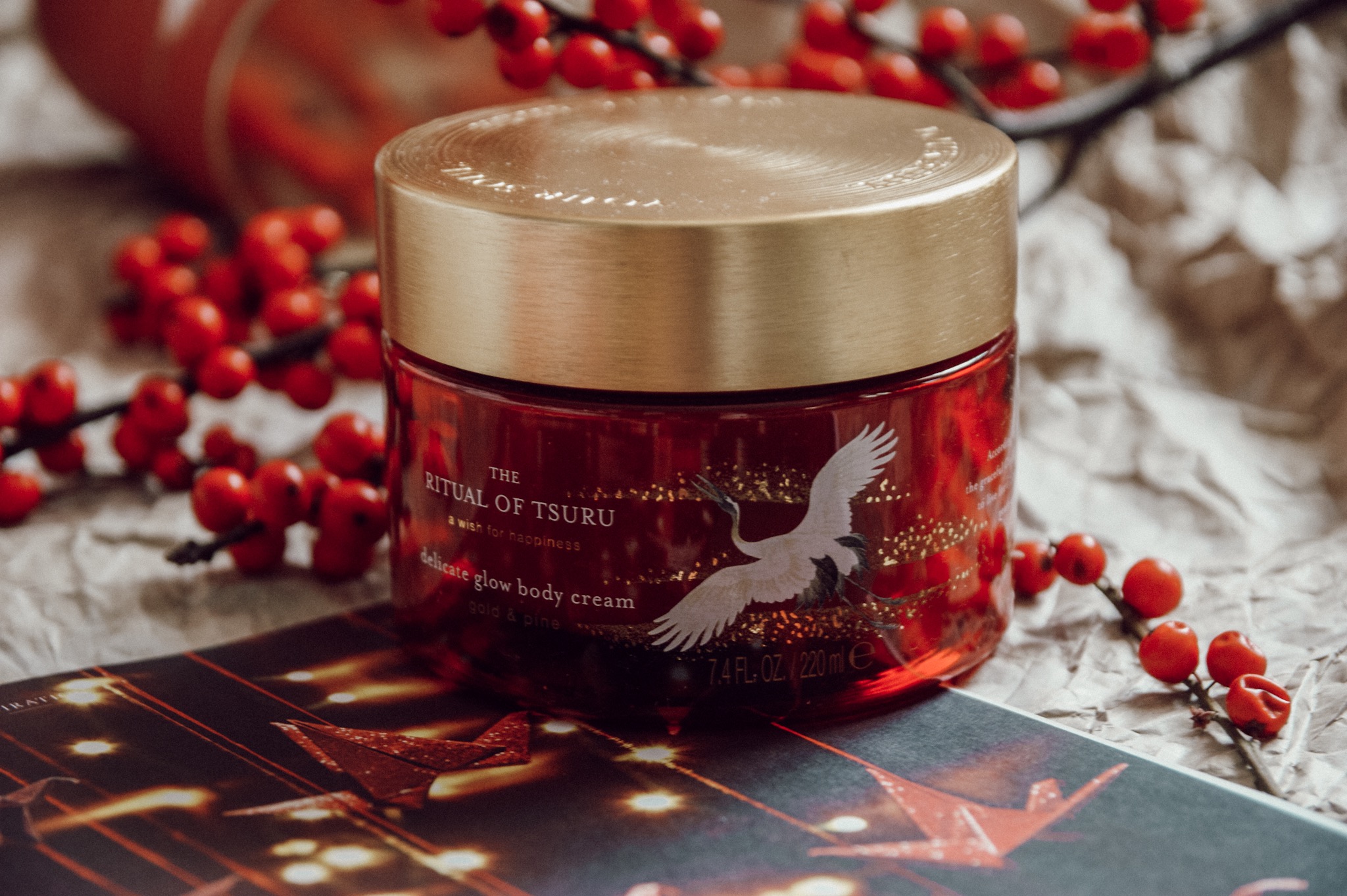 Bei Rituals gibt es wieder eine neue Limited Edition – The Ritual of Tsuru.
Die Grundlage des Ritual of Tsuru ist die japanische Legende des graziösen Kranichs (Tsuru). Einer japanischen Legende zufolge lebte der Kranich 1.000 Jahre lang. Der anmutige Vogel steht in der Mythologie für Wohlstand, Freude und ein langes Leben. In alten Volksmärchen wird der Vogel oft auch als Sinnbild für reine Dankbarkeit betrachtet.
Kraniche binden sich ein Leben lang an einen Partner. Daher sind sie ein Sinnbild für Liebe, Treue und Ehe geworden. Vor allem bei japanischen Hochzeiten gelten sie als ein beliebtes Symbol. Das Falten von 1.000 Origami-Figuren soll z.B. dem Brautpaar Glück bringen.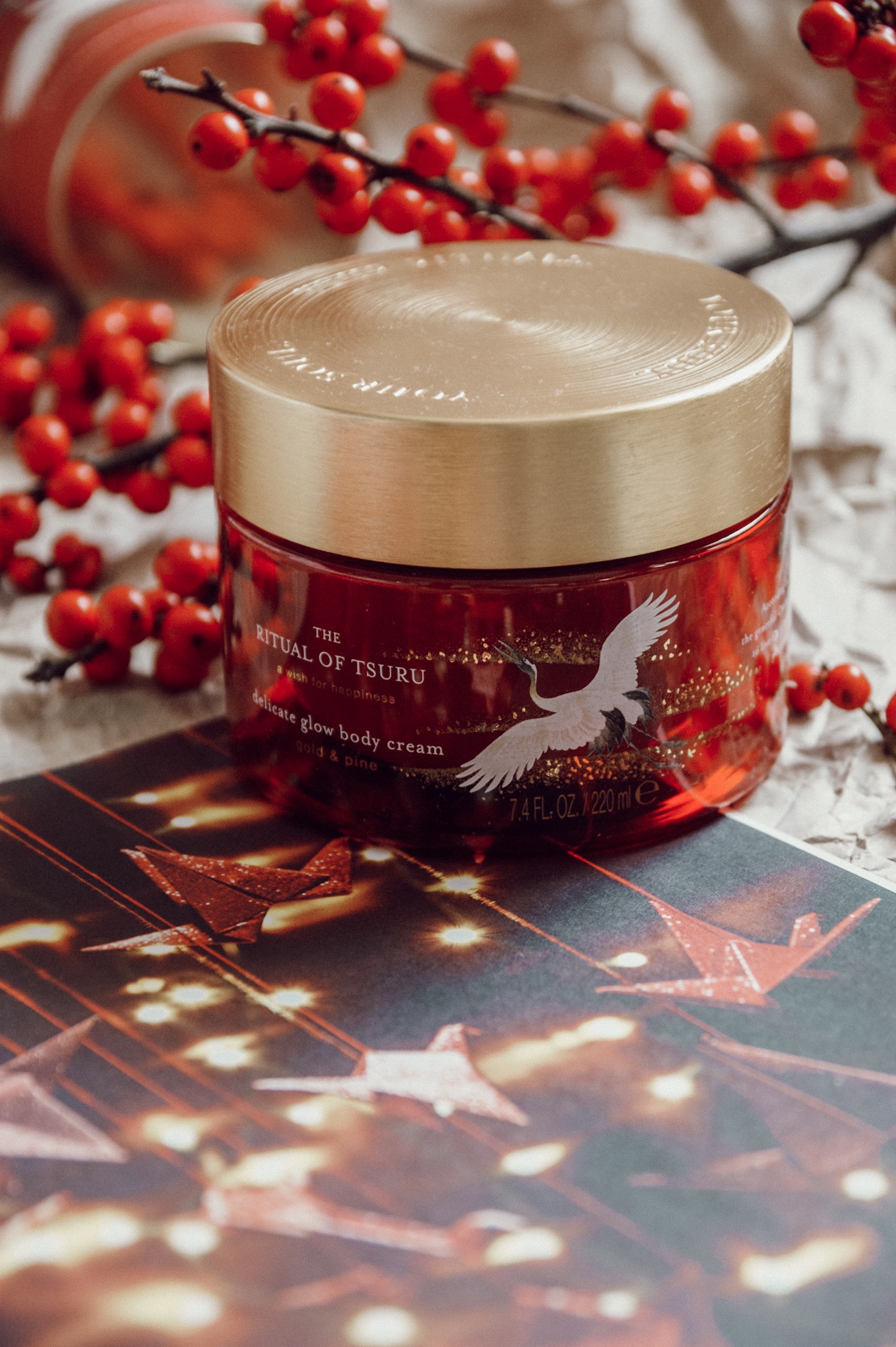 Inhaltsstoffe
GOLD
Seit jeher wird Gold in der Kosmetik verwendet. Es sorgt für einen perfekten und strahlenden Teint.
KIEFER
Der Duft der Kiefer soll die Stimmung verbessern.
Produkte
Von dem Ritual of Tsuru gibt es folgende Produkte:
Duschschaum
Körpercreme
Körperpeeling
Duschöl
Parfum
Badekugeln
Duftkerze
Tee
Kimono
Duftstäbchen
Küchenset
Duschschaum
Das Duschgel verwandelt sich von einem goldenen Gel in einen angenehm frisch duftenden  Duschschaum.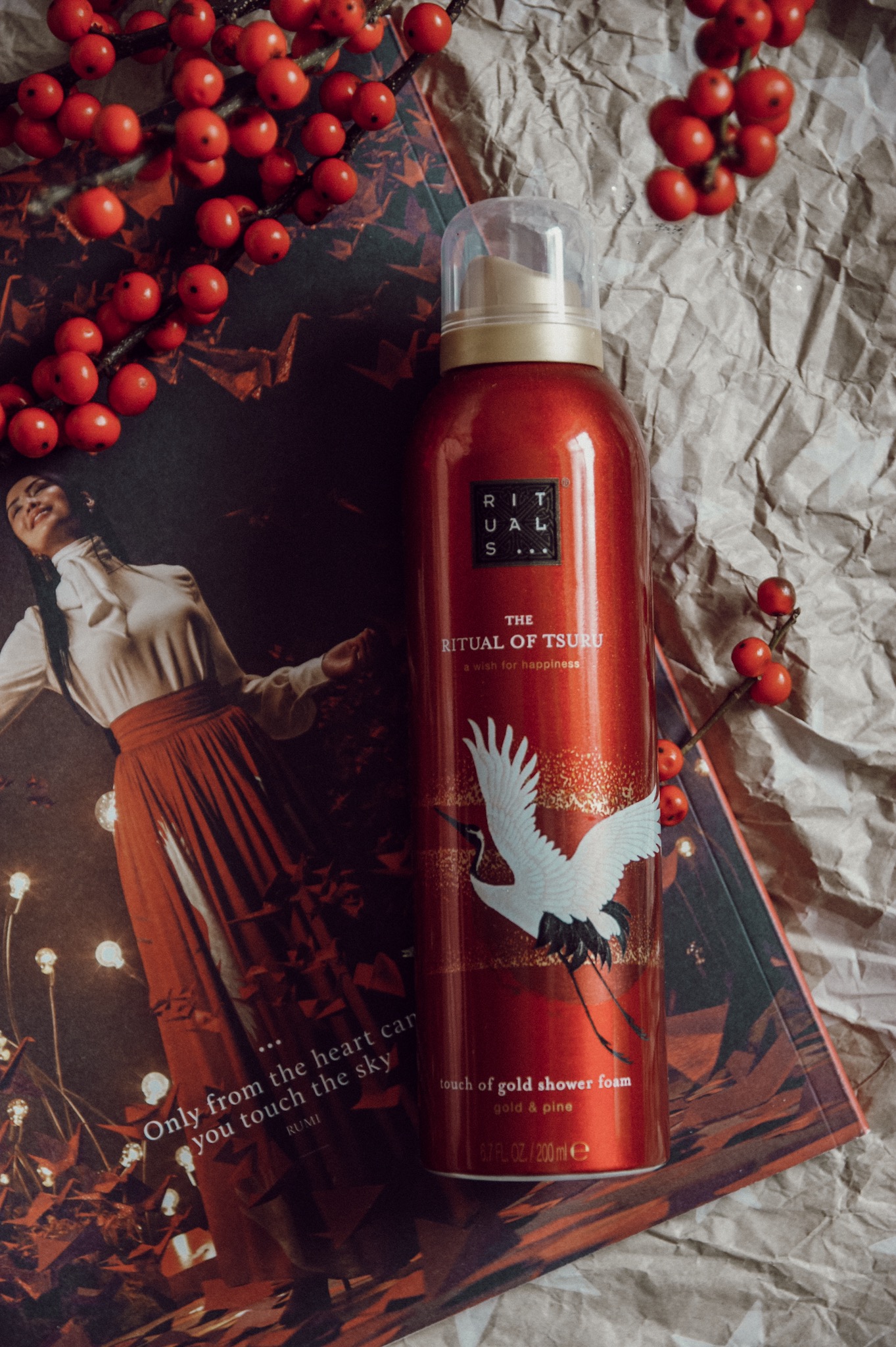 Körpercreme
Die Creme spendet der Haut reichlich Feuchtigkeit und sorgt für ein angenehmes Gefühl auf der Haut. Sie riecht sehr frisch und pflegt die Haut reichhaltig.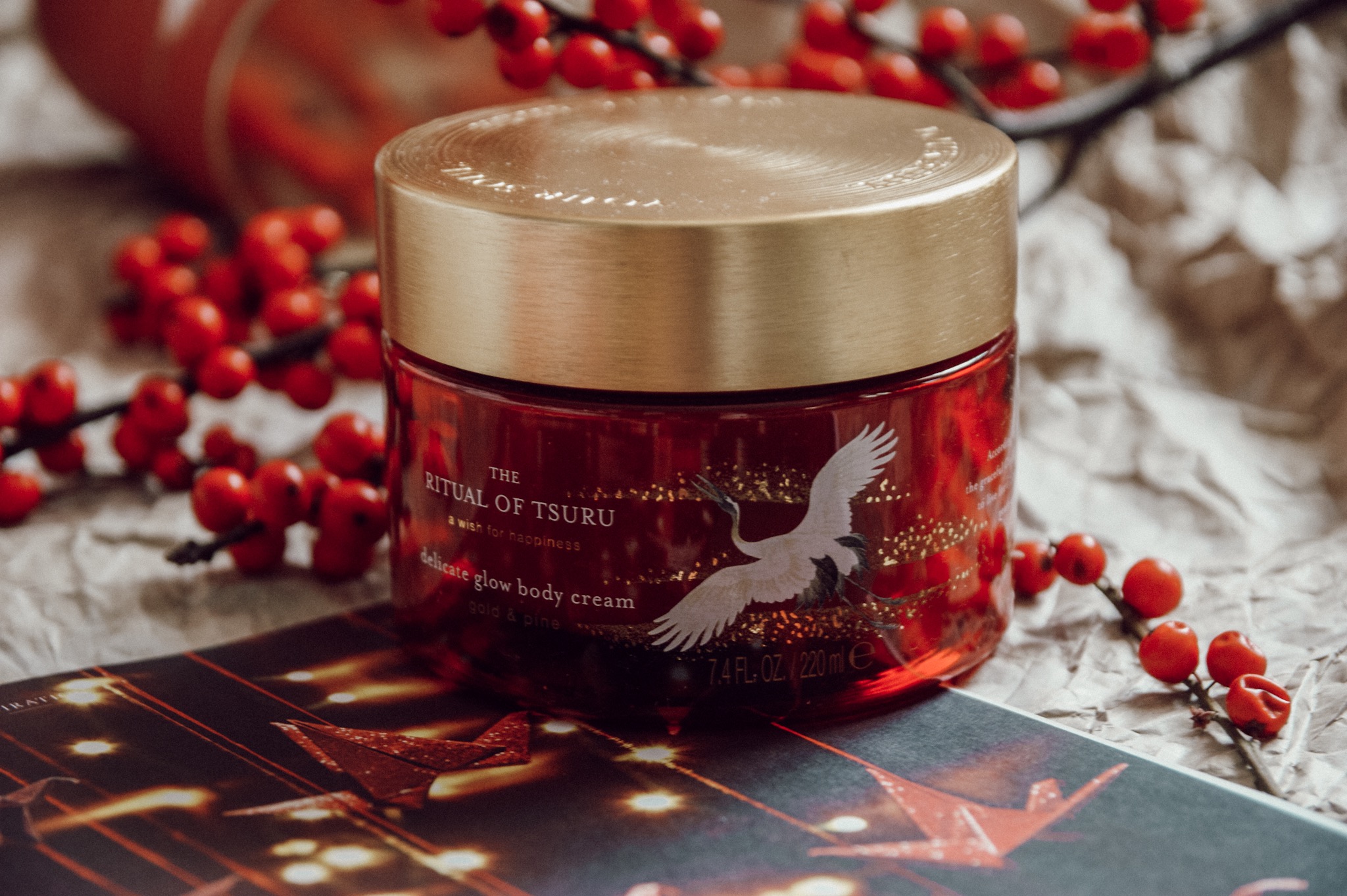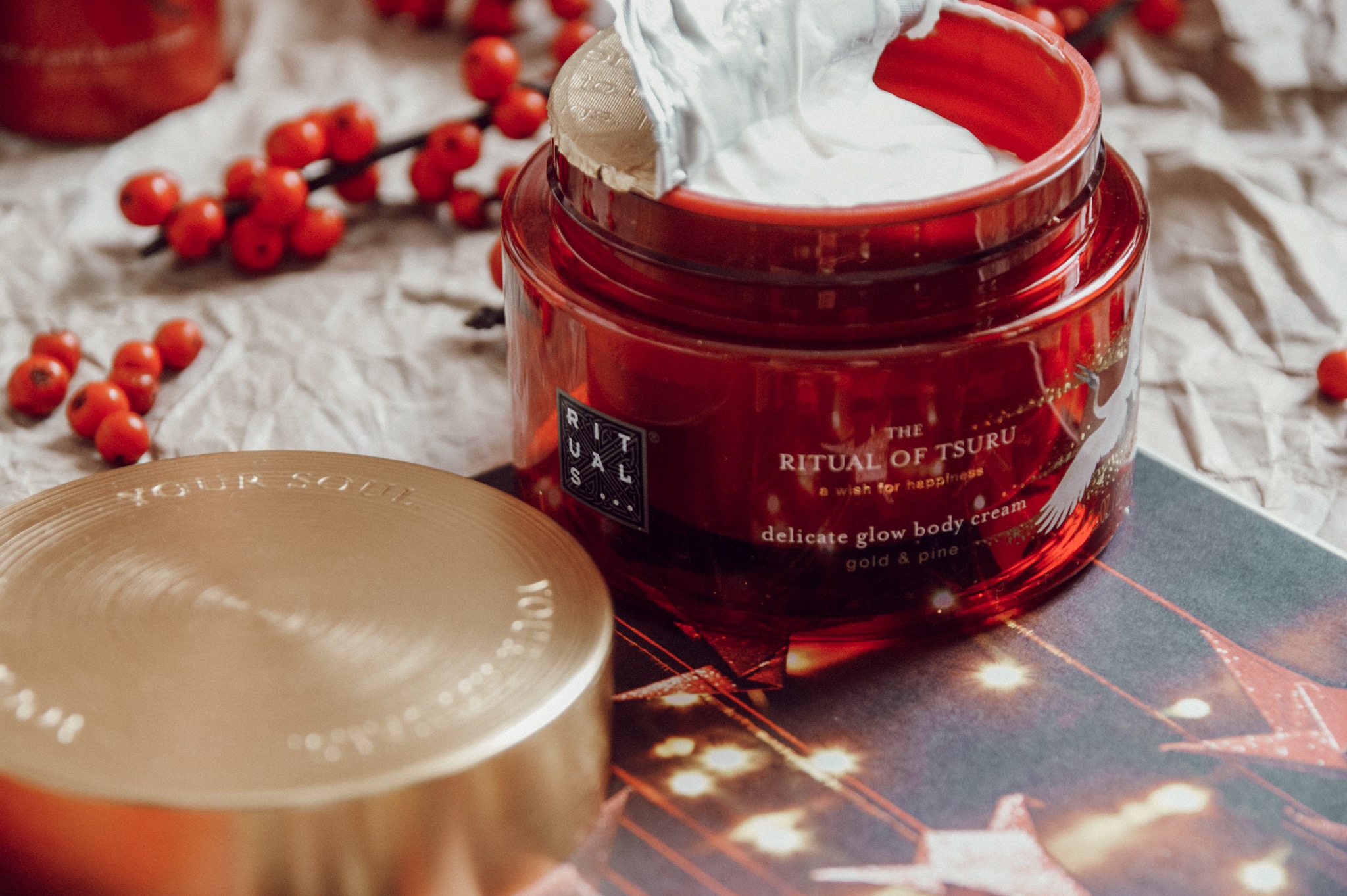 Wärmender Kräutertee
Der Chai-Tee schmeckt sehr lecker und wärmt von innen. Er besteht aus:
Kurkuma (55 %), Süßholzwurzel, Ingwer, Zimt, Äpfel, Fenchel, Schwarzer Pfeffer, Gewürznelken, Muskatnuss, Kardamom und Kakaoschalen.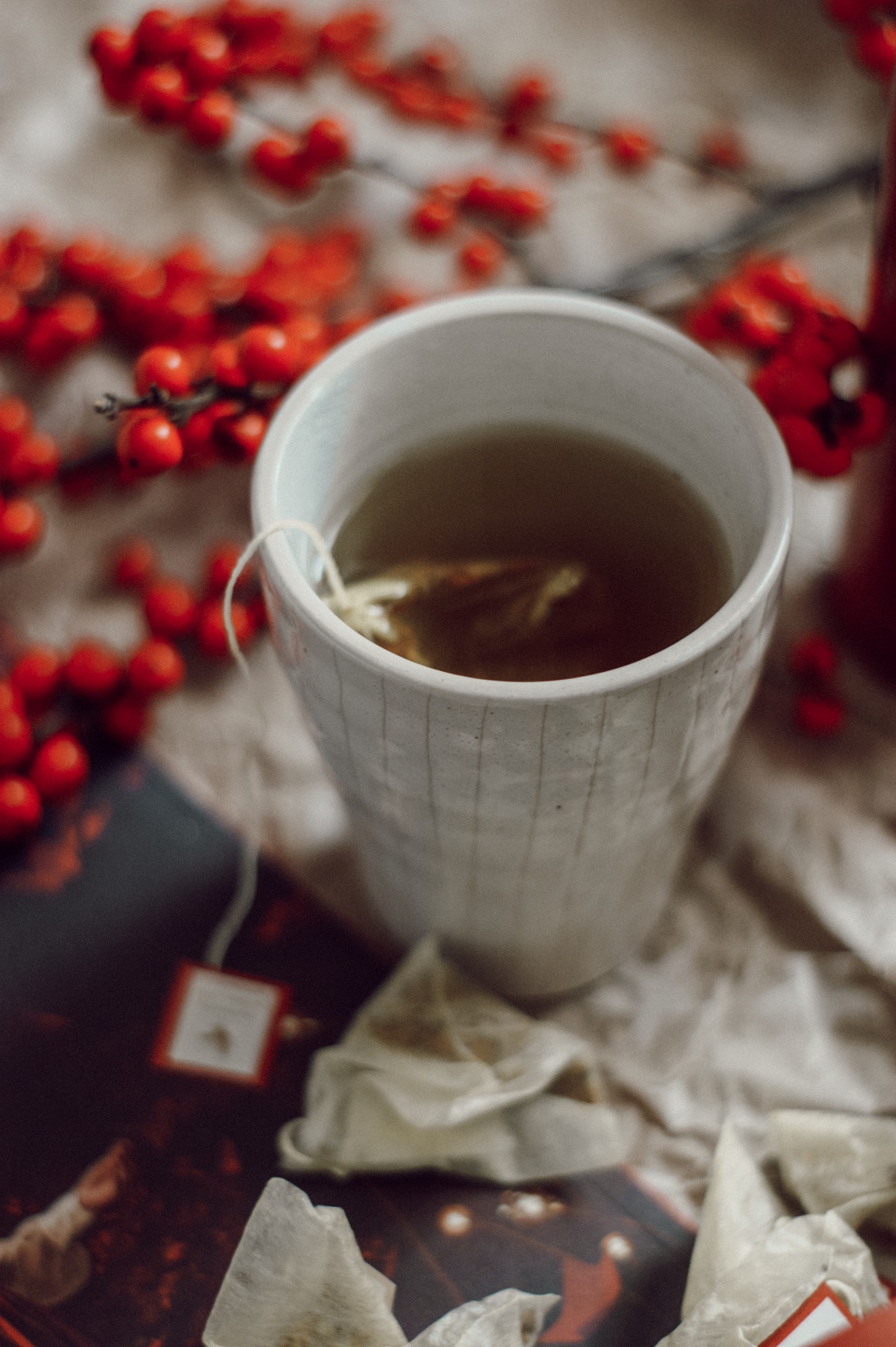 Mein Fazit
Die Verpackung der gesamten Rituals of Tsuru Kollektion ist wunderschön. Alle Produkte riechen sehr frisch und angenehm. Man merkt sofort, dass edle Produkte bei dieser Kollektion verarbeitet wurden. Eine tolle Kollektion, die man nicht verpassen sollte und bei der man schnell sein sollte, da es sich um eine Limited Edition handelt.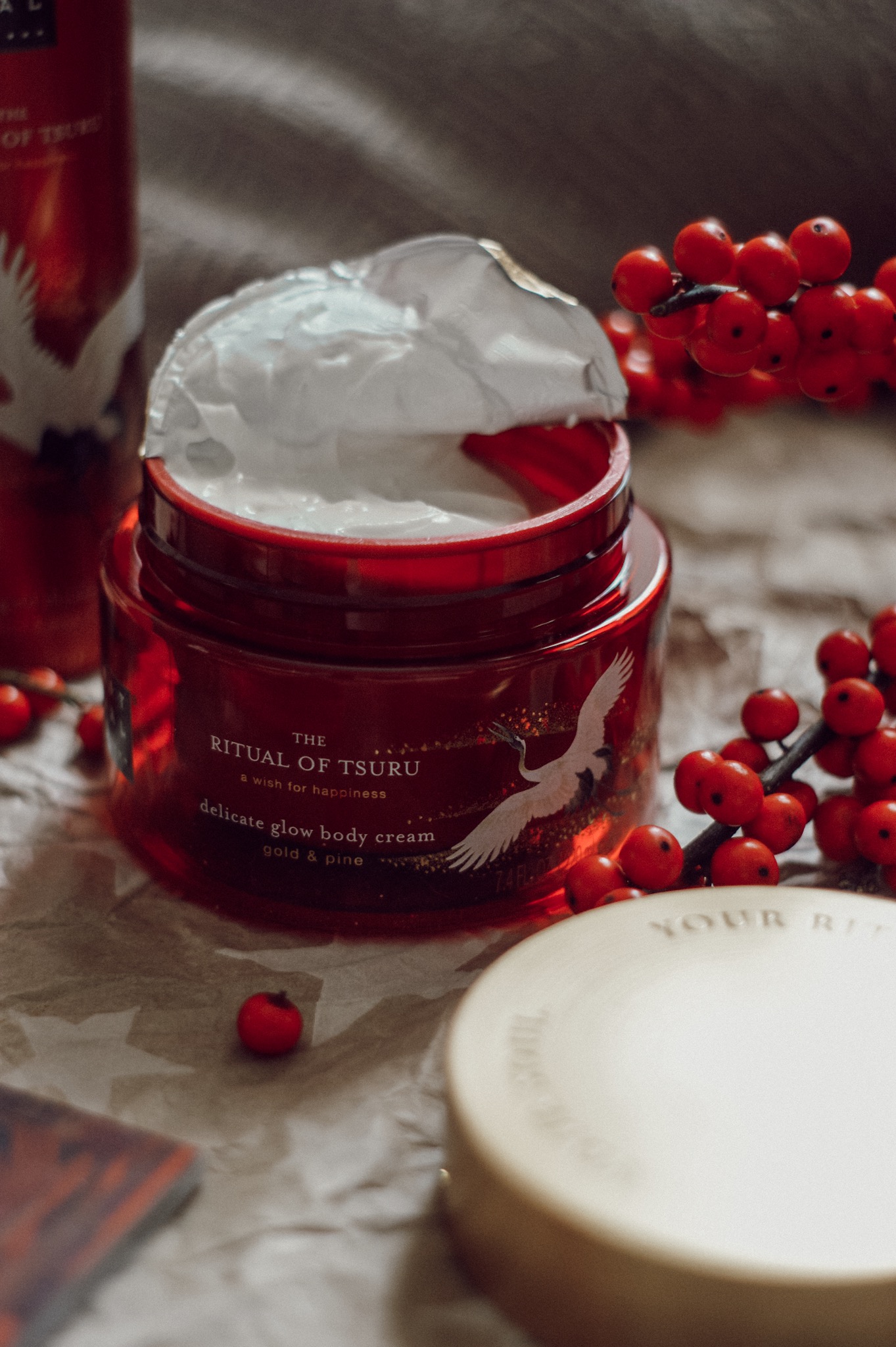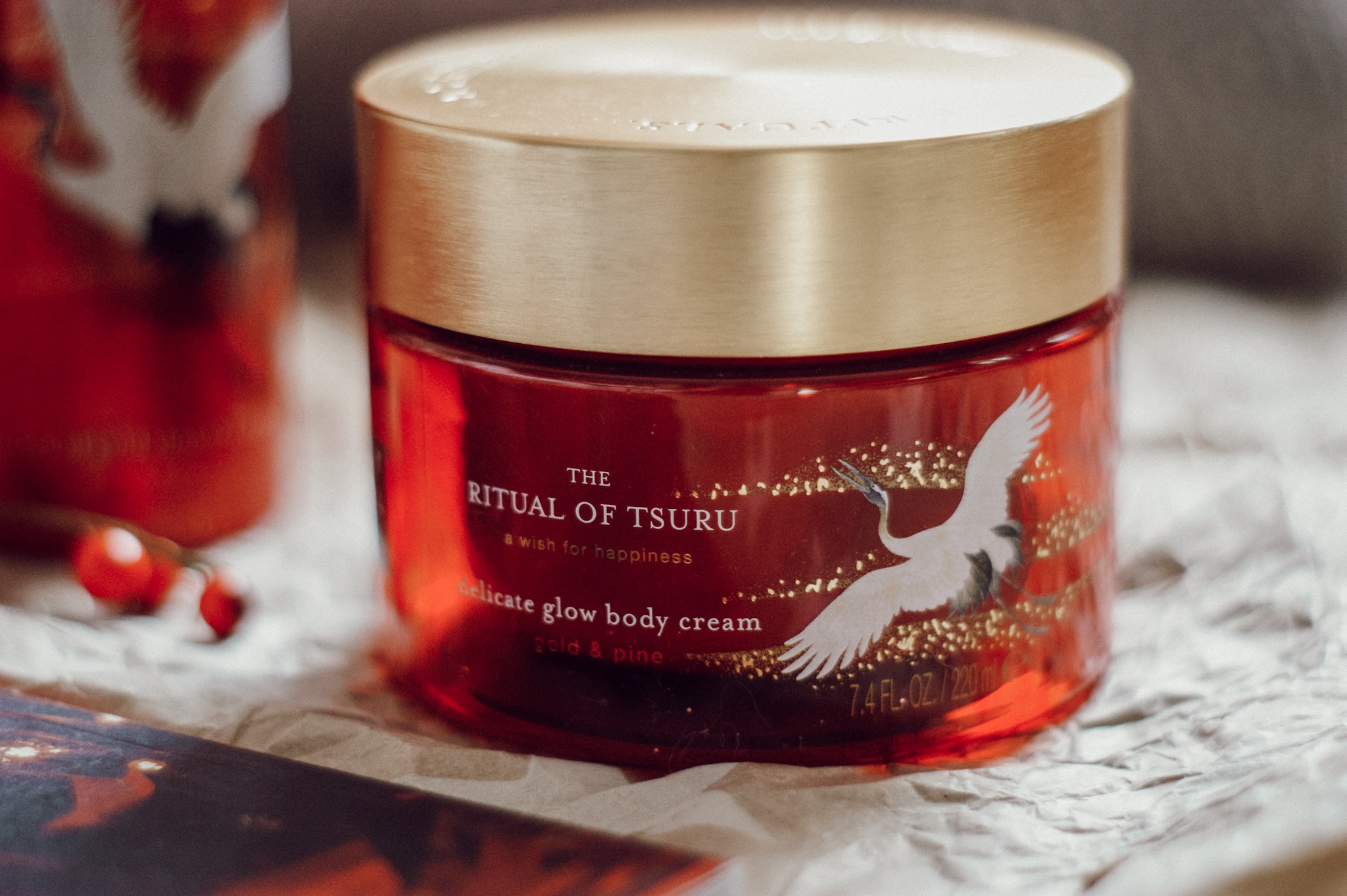 You might also like