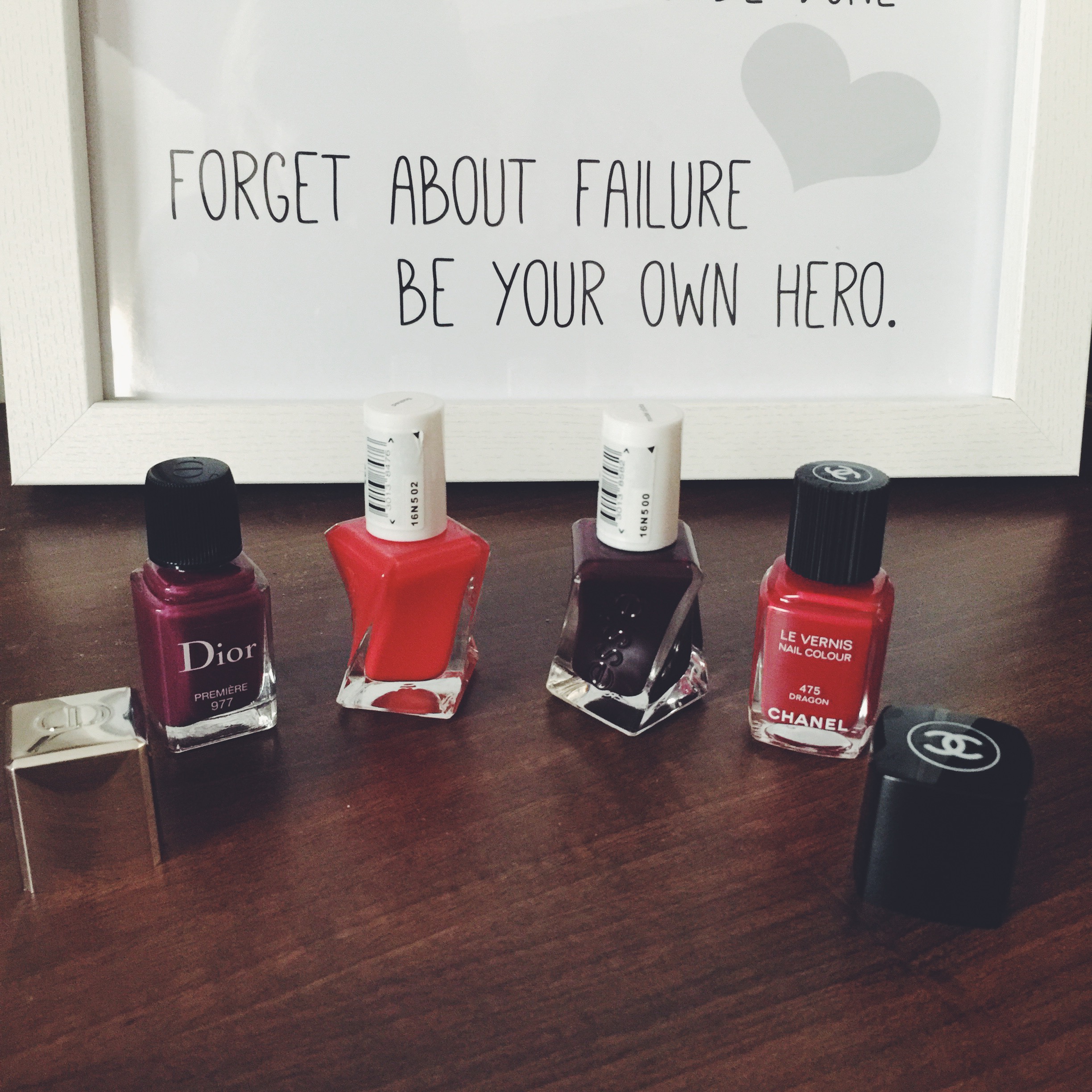 Nun ist der Herbst wirklich da und es wird Zeit die Sommerklamotten wieder nach hinten zu räumen und die Herbst- und Winterkleidung herauszuholen. Die Farben sind etwas gedeckter und man trägt wieder dunklere Farben und vor allem kuschelige weiche Pullis.
Zu einem tollen Herbstoutfit gehört aber auch ein passender Nagellack. Im heutigen Beitrag stelle ich euch daher vier Nagellackfarben vor, die am besten zu euren herbstlichen Outfits passen.
Now autumn is really here and it's time to put away the summer clothes and get the autumn and winter clothes. The colors are now darker and covered and we wear cozy sweaters. To your beautiful autumn outfit you need a matching nail polish. In todays blogpost I show you four nail polish colors, which fit the best to your autumn outfit.
taupe
Dior Trianon 306, essie chinchilly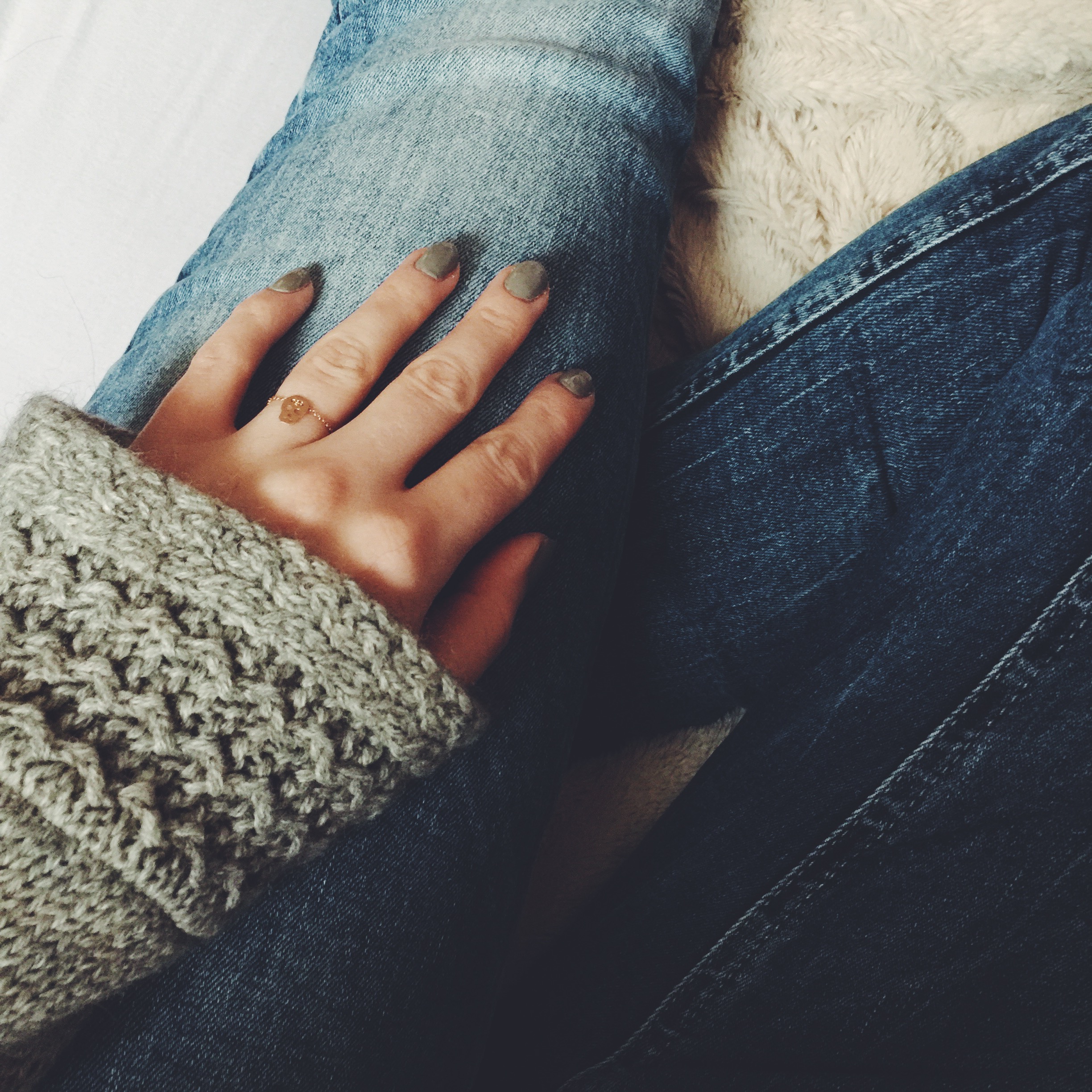 beige / nude
Den richtigen Nude Nagellack zu finden ist gar nicht so leicht. Ich kann euch den Nagellack von Yves Saint Laurent Nummer 22 wirklich ans Herz legen. Er lässt sich super auftragen und ich finde er entspricht dem perfekten Nude / Beige Ton.
To find the right nude nail polish is very hard. I found the right one for you. It's a nail polish from Yves Saint Laurent number 22.
Yves Saint Laurent Beige Leger 22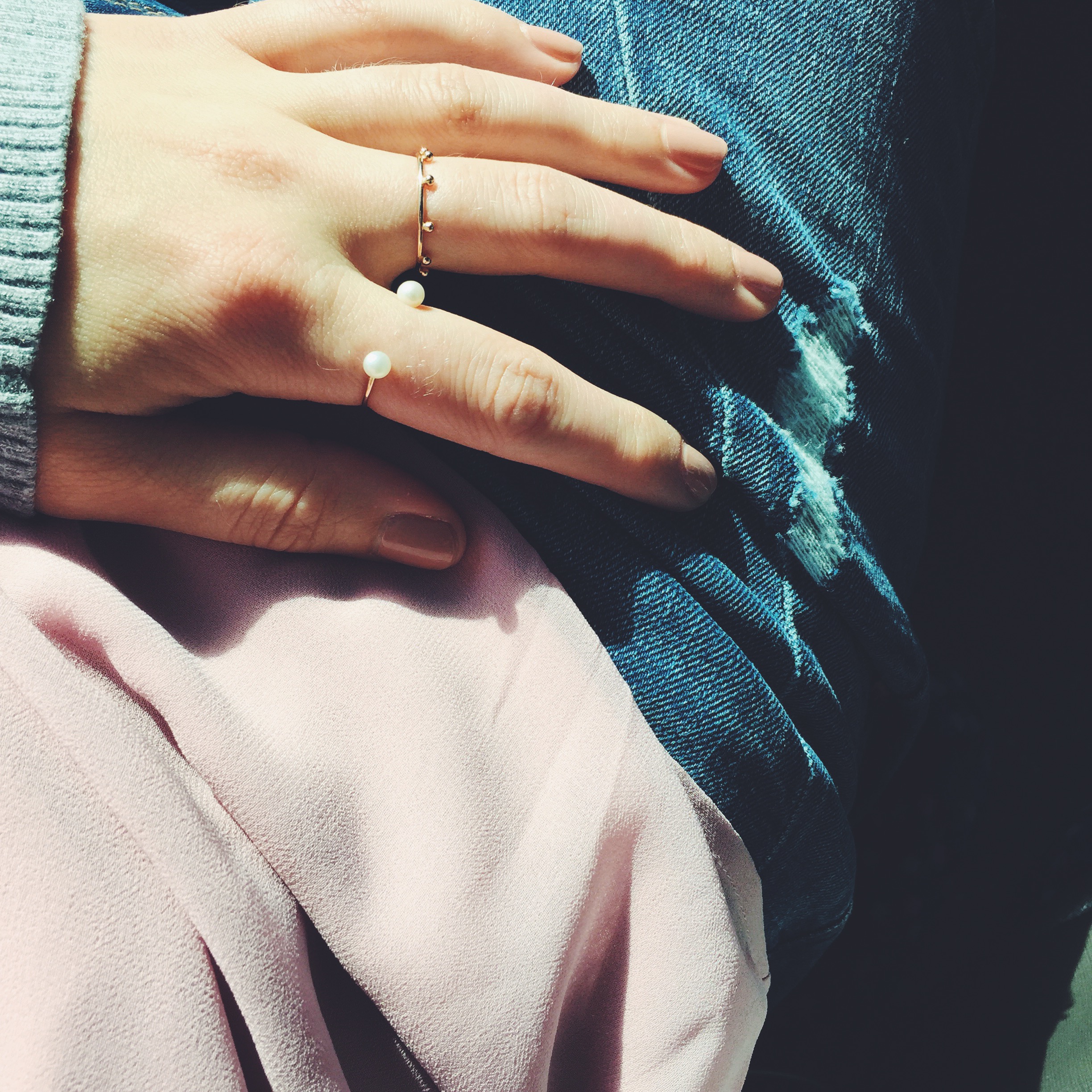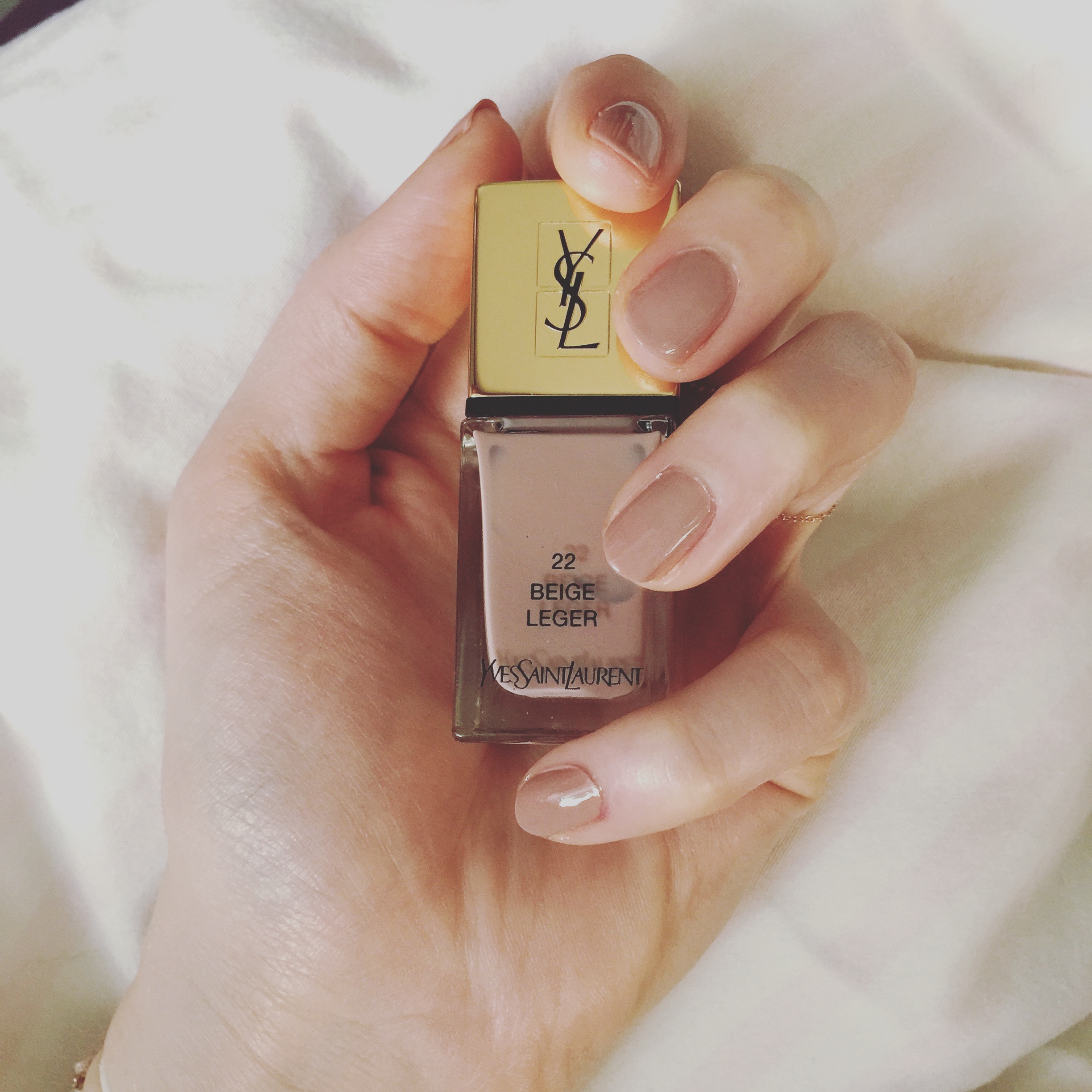 rot / dunkelrot

/ red
Ein Klassiker, der nicht fehlen sollte und zu jedem Herbstoutfit passt. Rot sollte auf deinen Nägeln diesen Herbst auf keinen Fall fehlen, egal ob es ein helles rot oder ein dunkles rot ist. Red always goes and that quote is right. To our autumn outfit we wear dark red but light red also fits to your outfit.
Dior Première 977, essie gel couture flashed 260, essie gel couture model clicks 370, Chanel Dragon 475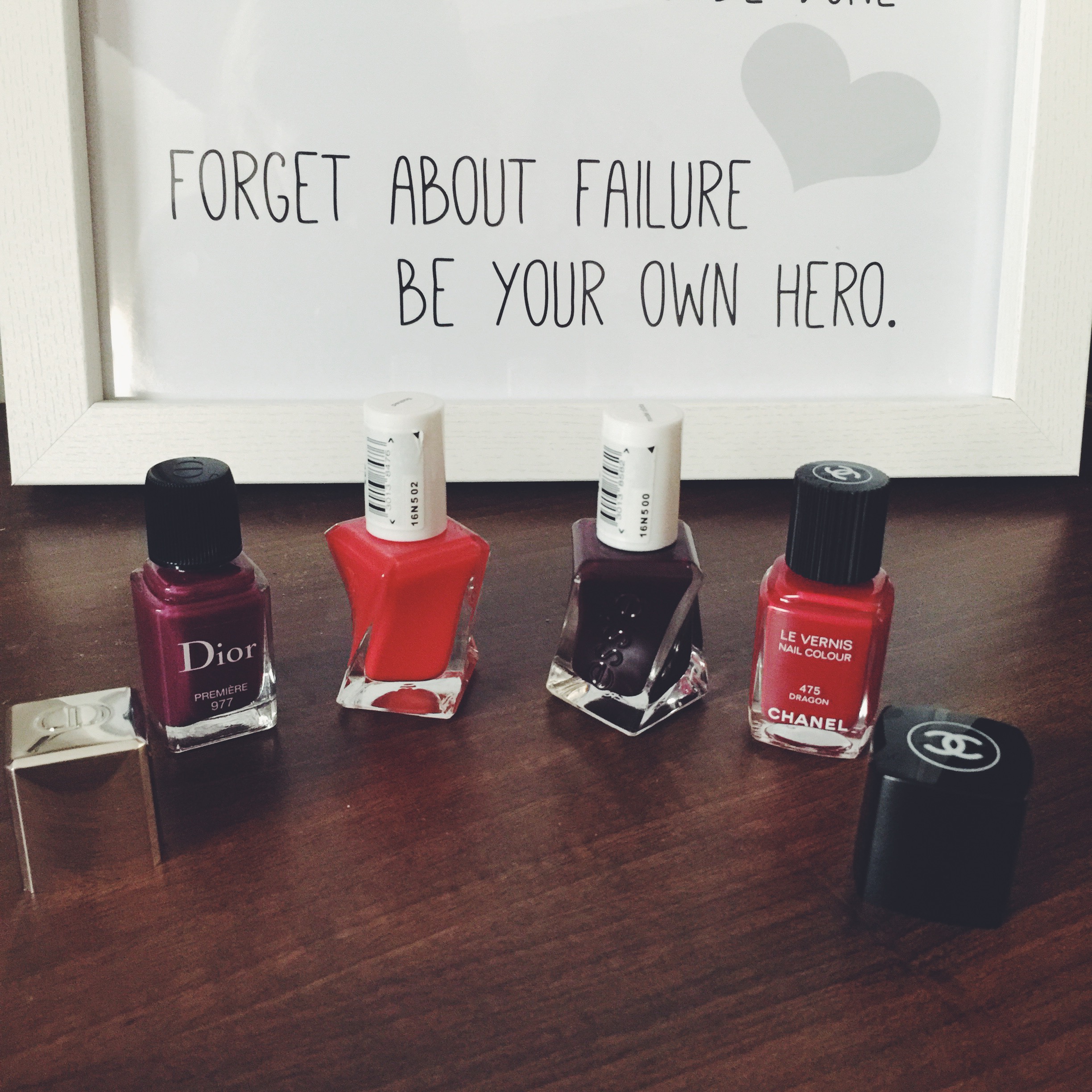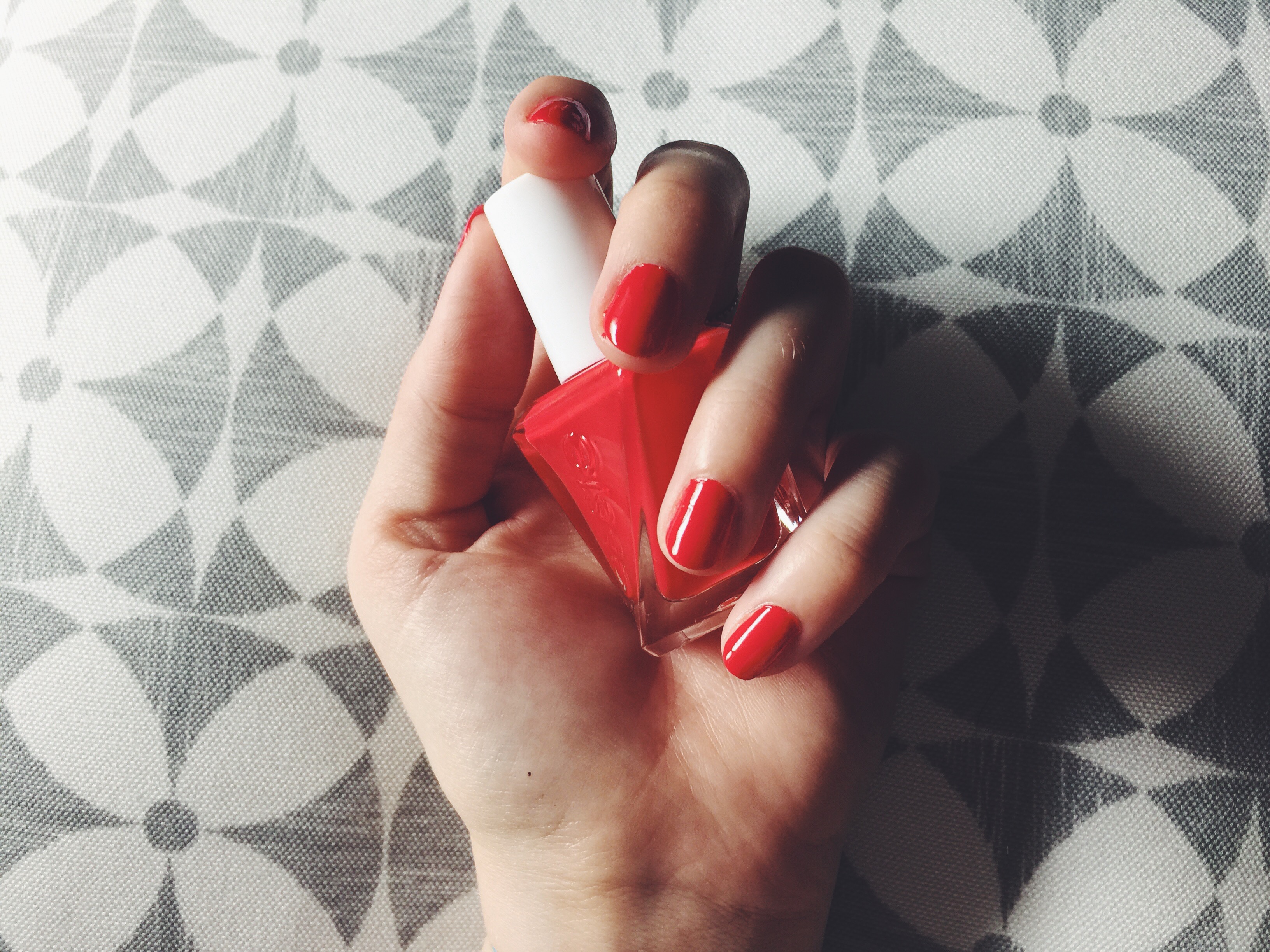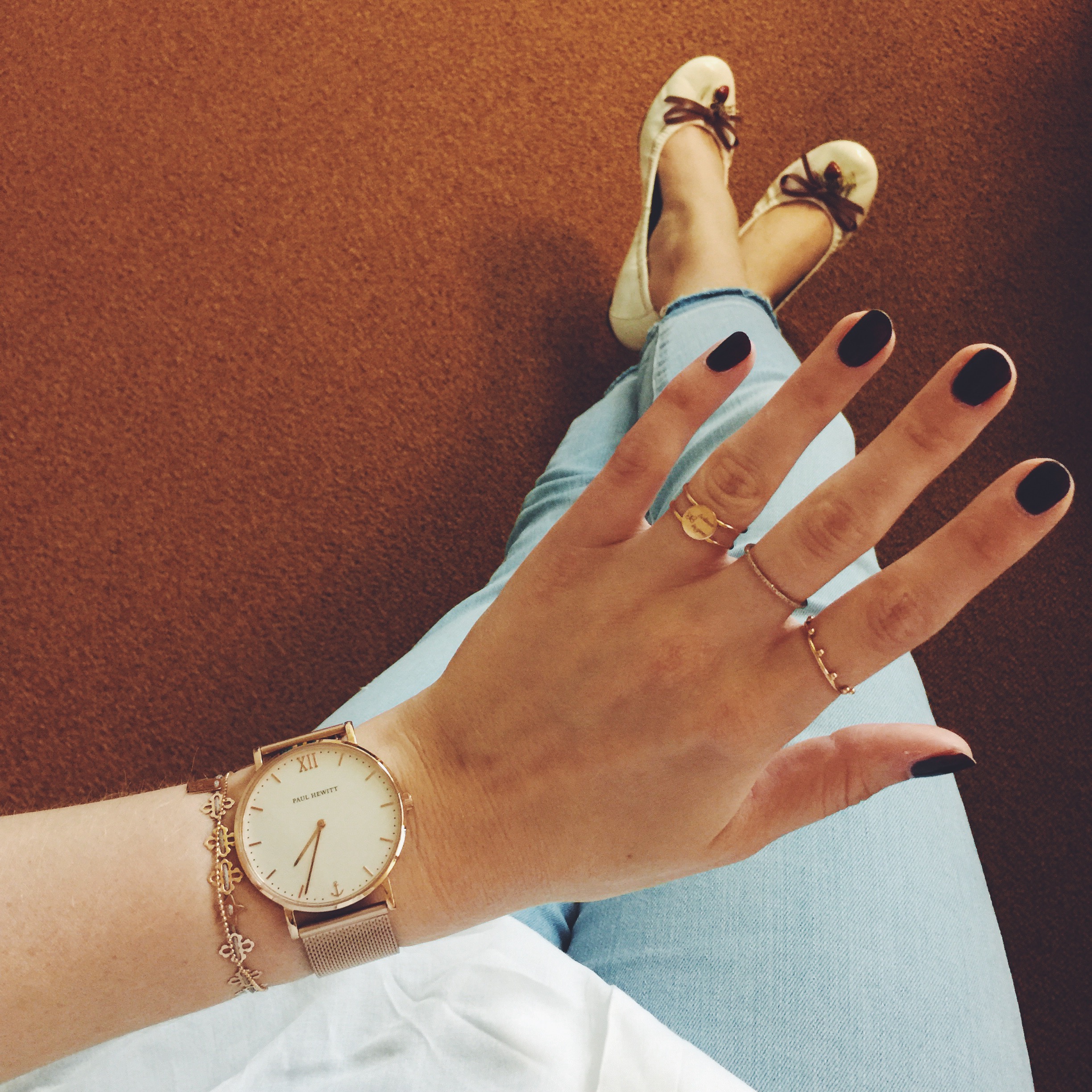 schwarz

/ black
Schwarz geht eigentlich immer und passt am Besten zu Jeans aber auch zu dunkler Kleidung. Black always goes and it fits the best to Jeans or dark clothes.
Chanel Black Satin 219
You might also like