Besonders im Frühling trage ich sehr gerne Blazer. Der Blazer passt eigentlich immer und wertet jeden Look auf. Die Kombination von einem lässigen Teil z.B. einer Jeans mit einem eleganten Teil z.B. einem Blazer wird auch Casual-Chic genannt. Wie ihr euer Casual-Chic Outfit zusammen stellen könnt und was ihr dabei beachten müsst, zeige ich euch in diesem Beitrag.
Casual-Chic?
Casual Chic ist ein Dresscode, der etwas schicker und eleganter ist als der normale Casual Dresscode. Casual Chic ist eine Kombination aus einem gemütlichen und einem eleganten Outfit. Doch wie funktioniert nun der Casual-Chic? Ganz einfach, man kombiniert einfach zu sportlichen und bequemen Kleidungsstücken ein oder mehrere klassische edle Kleidungsstücke. Dadurch wirken die casual Kleidungsstücke weniger leger. Der Casual-Chic ist ein Look, der perfekt für den Arbeitsalltag geeignet ist. Man kann ihn eigentlich zu fast jedem Anlass tragen, also in der Arbeit, zum shoppen oder auf einer Party. Man ist damit immer top gestylt.
Toll an dem Casual-Chic Dresscode ist auch, dass jeder für sich selbst entscheiden kann, wie er ihn umsetzt. Nachfolgend findet ihr meine Interpretation des Casual-Chic Dresscodes.
Meine Interpretation des Casual-Chic Dresscodes
Zu einer mid-waist geschnittenen schwarzen skinny Jeans habe ich einen weißen boucle Blazer mit goldenen Knöpfen von Zara kombiniert. Eine verspielte Tasche von iDeal of Sweden und Chanel inspired Sling-Pumps runden den Look ab.
Outfit Details
Blazer: Zara
Top: Mos Mosh (ähnliches hier)
Jeans: Zara
Schuhe: (ähnliche hier)
Tasche: iDeal of Sweden Ring Multi Pouch Reptile Trio
Mit dem Code BBGLITTER15 bekommt ihr bei idealofsweden.at – 15% Rabatt.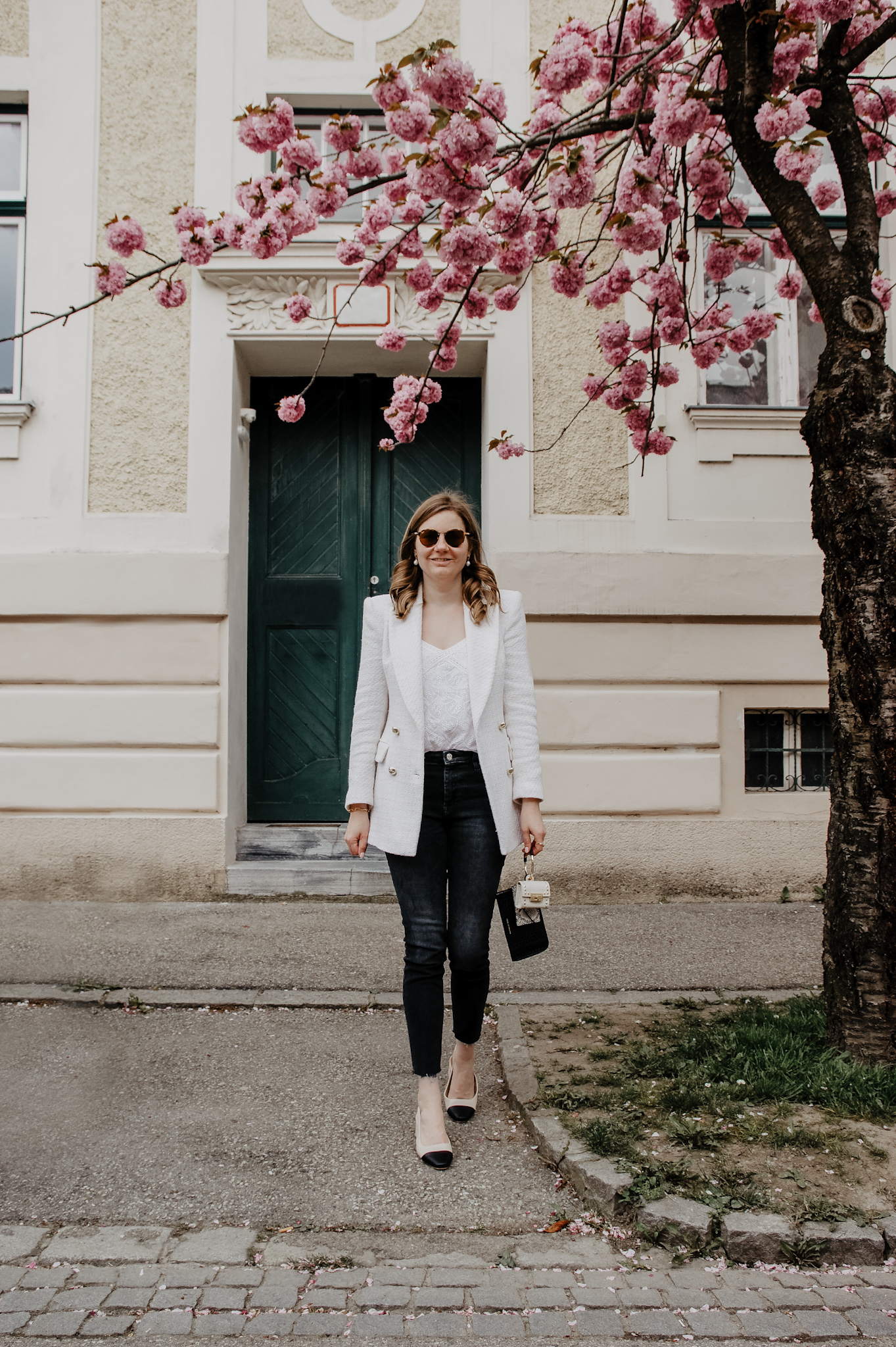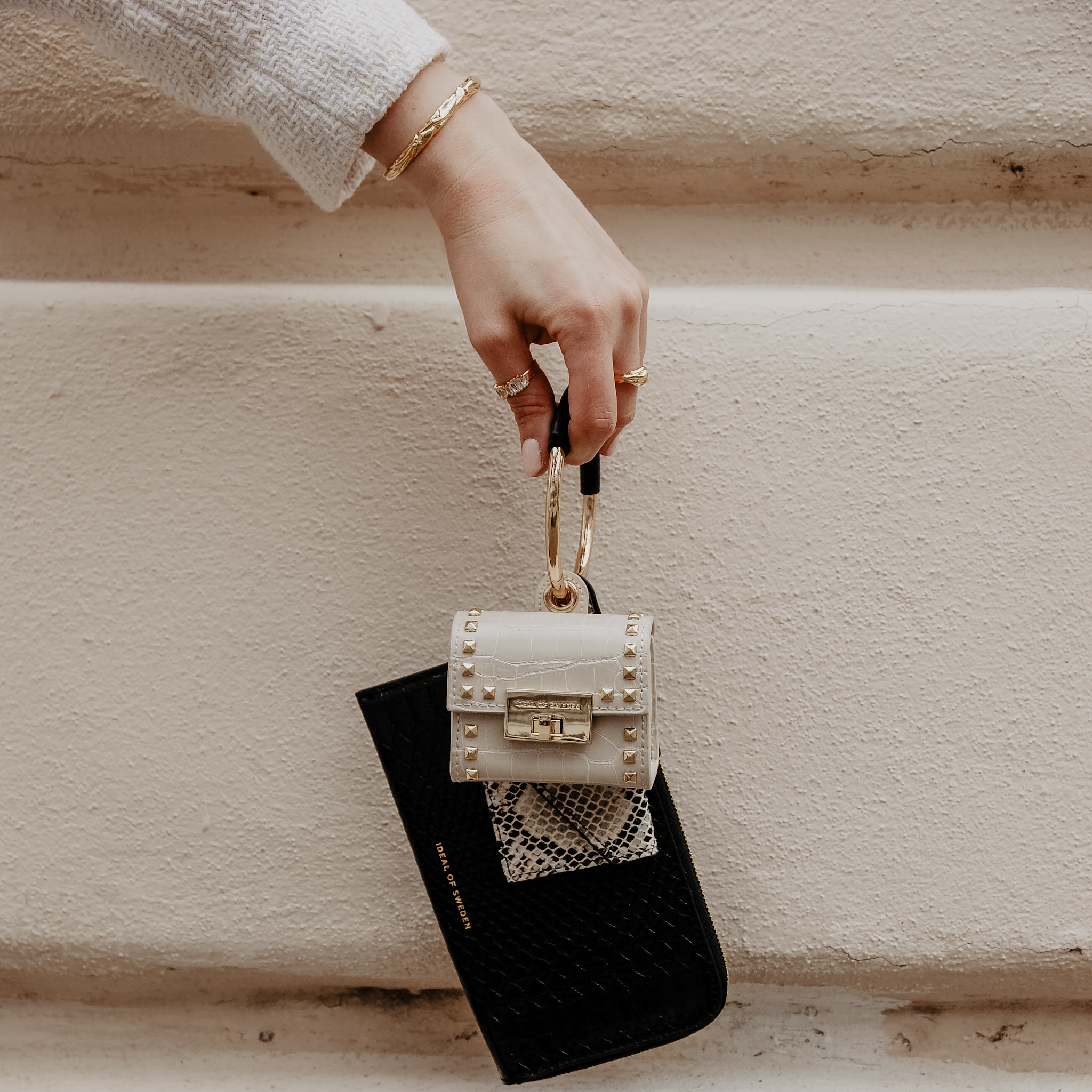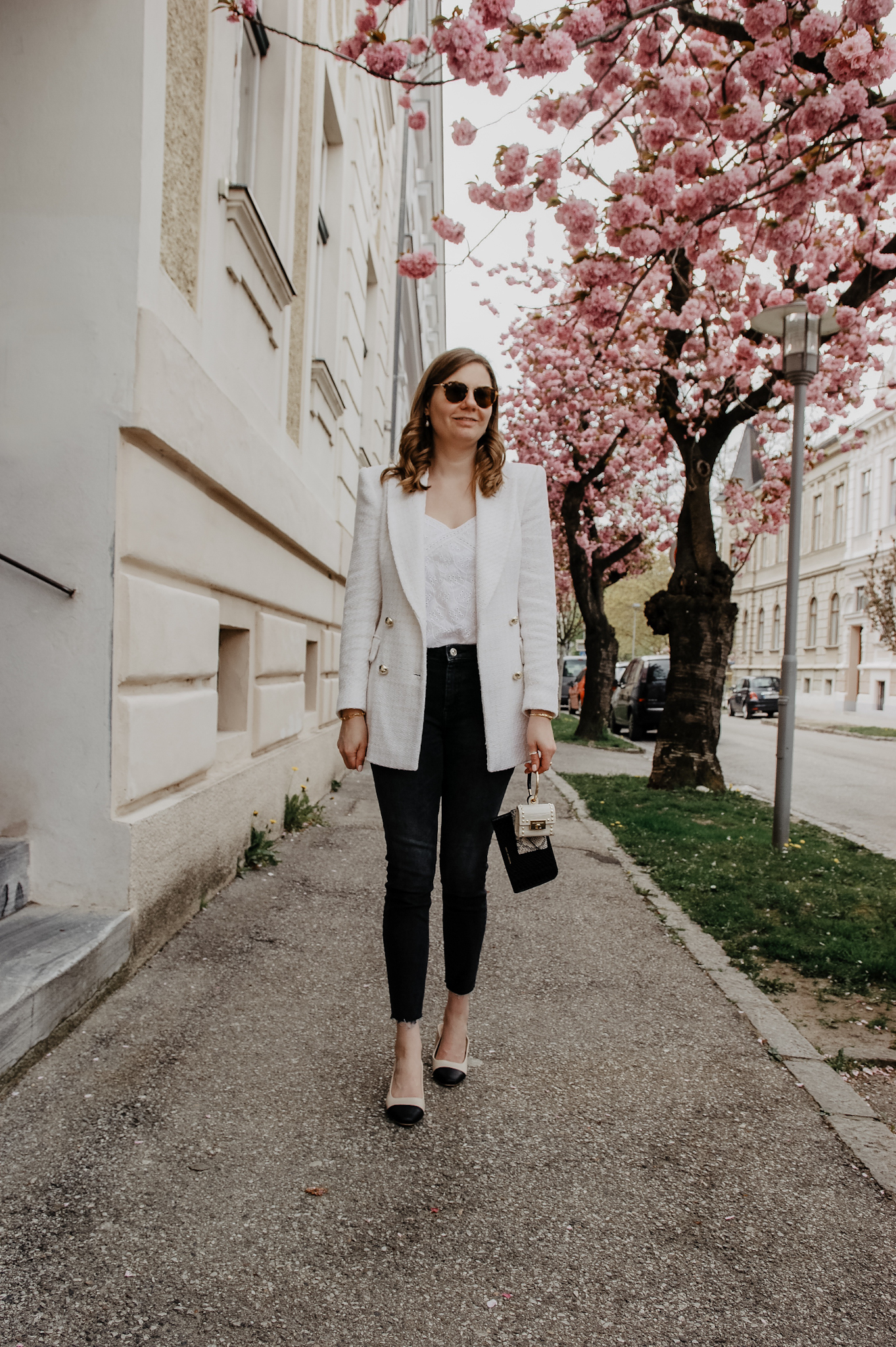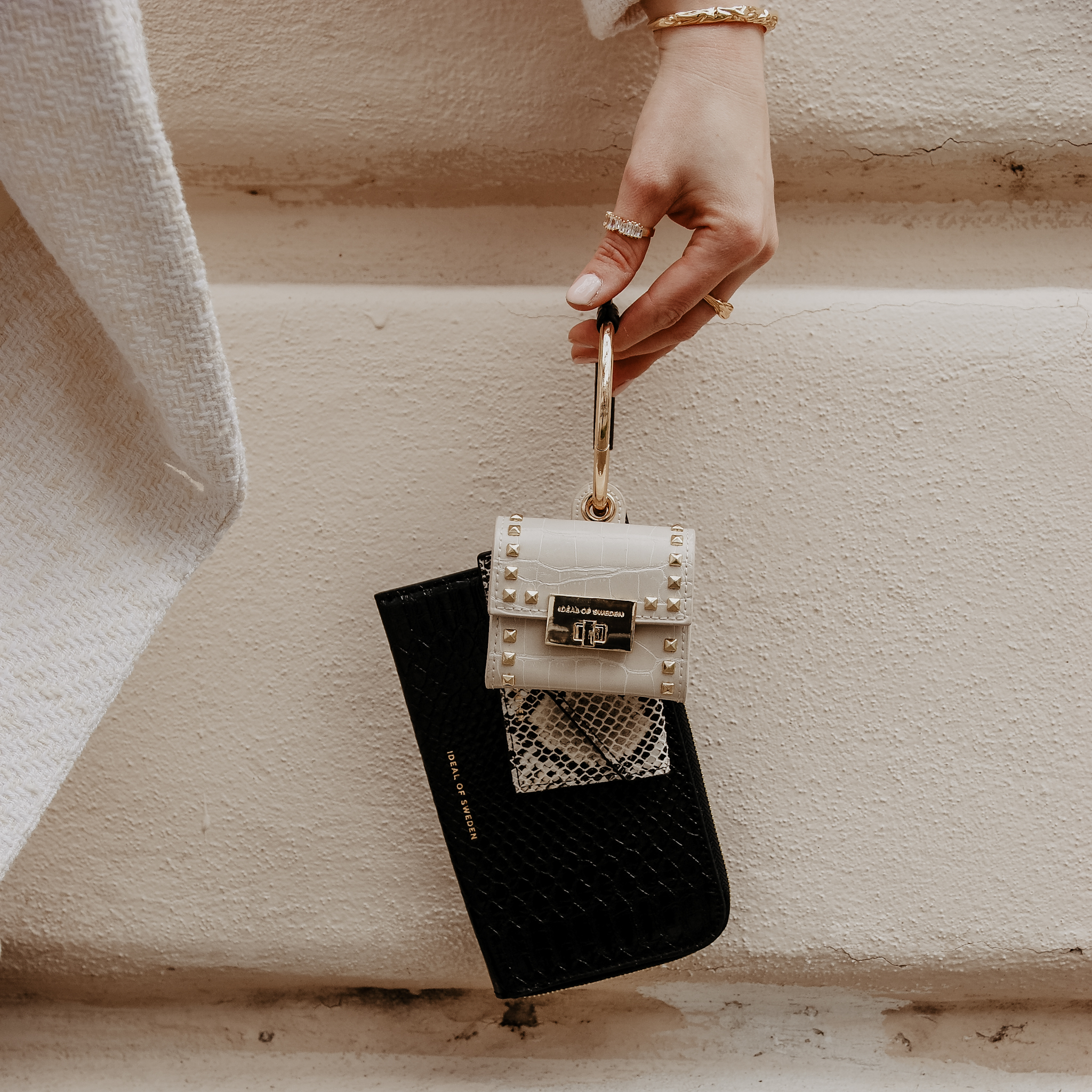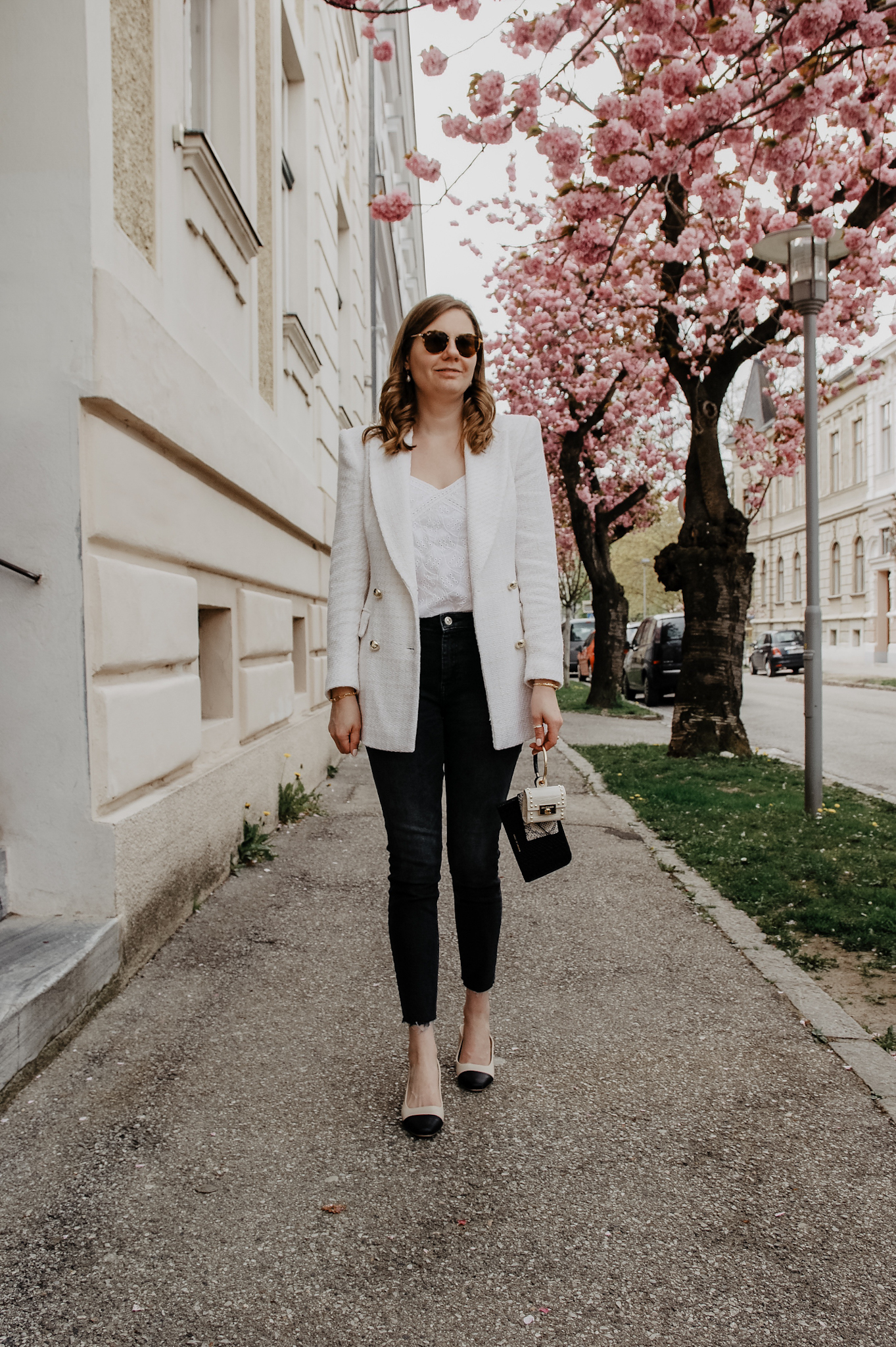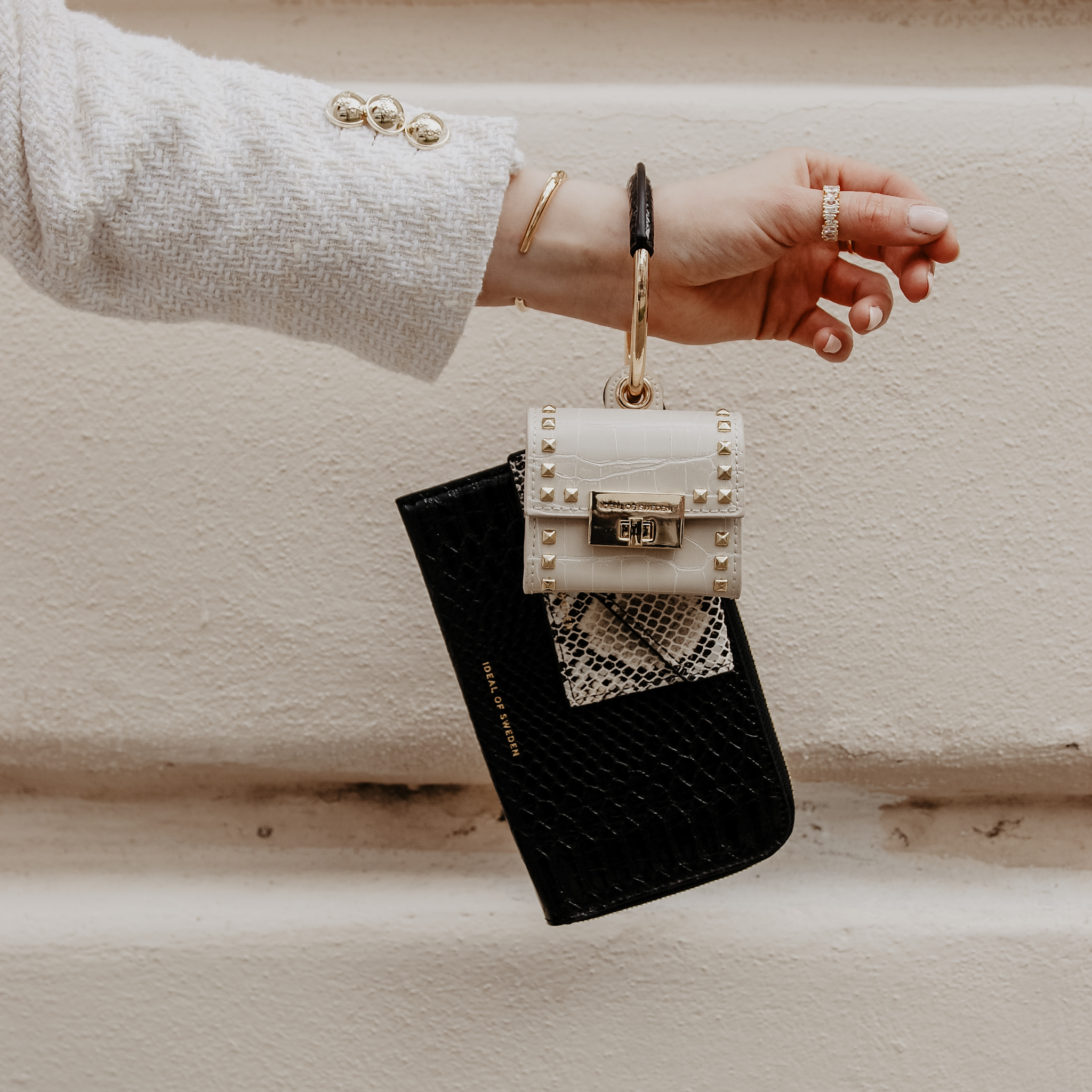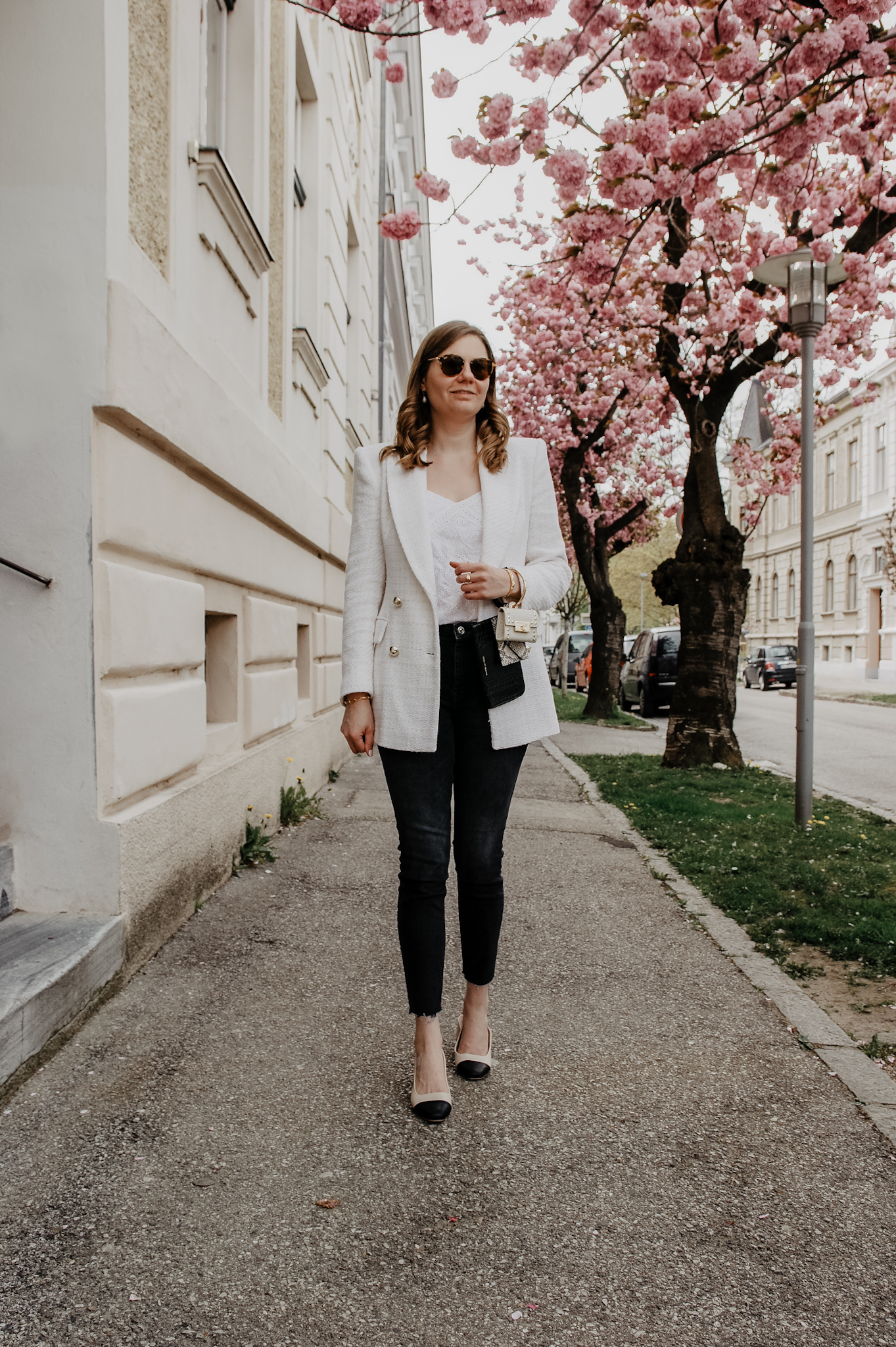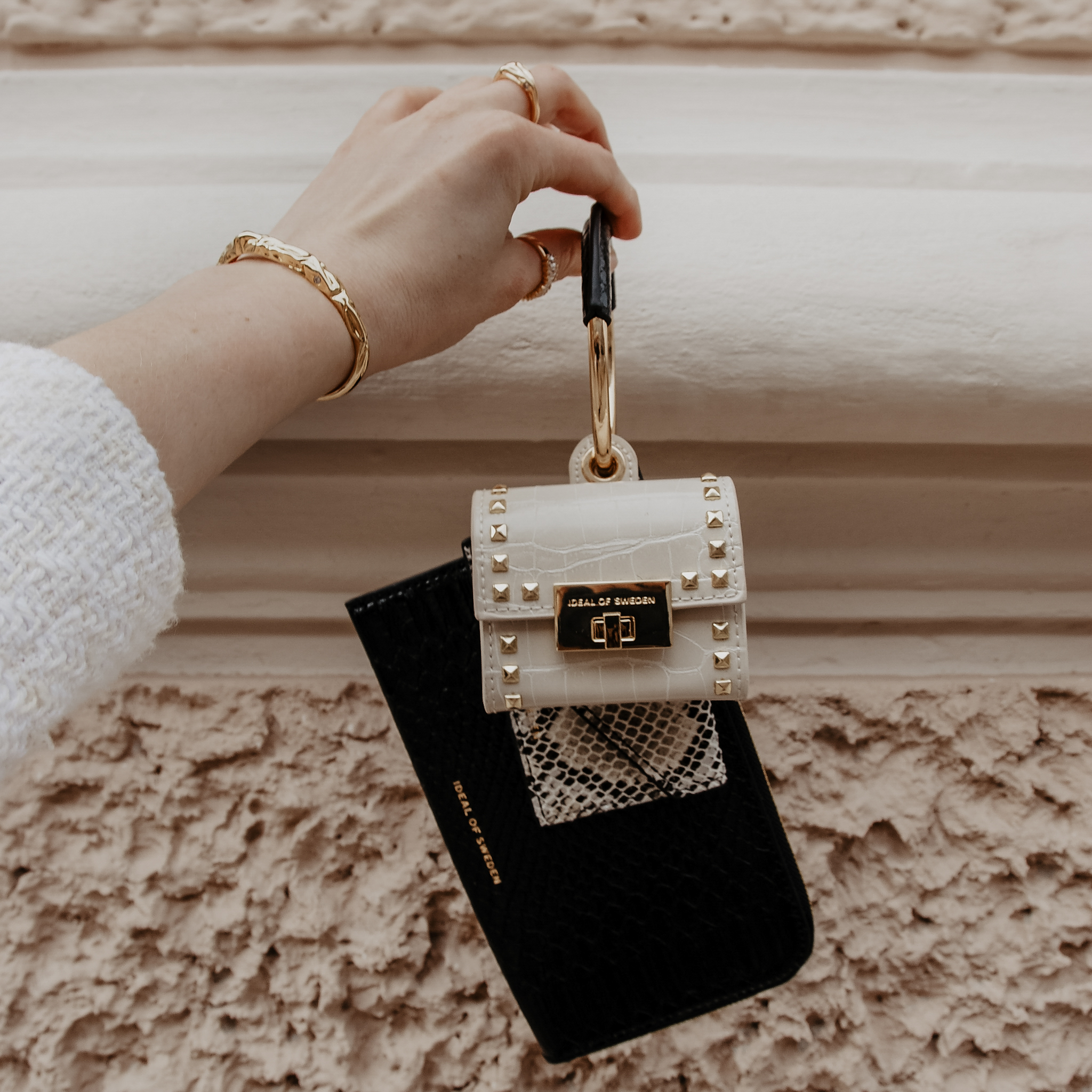 You might also like