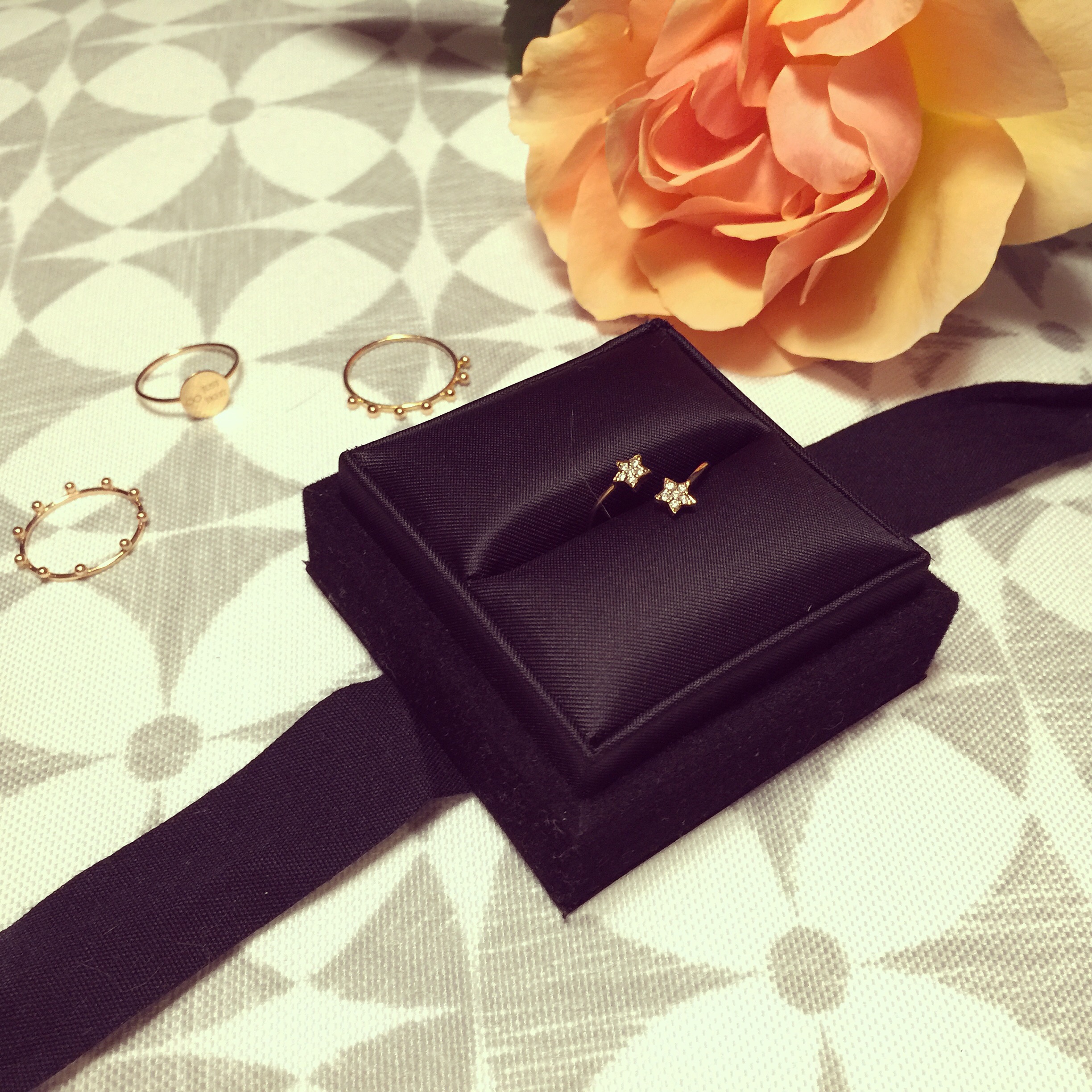 Ich habe lange überlegt über welches Thema ich in meinem nächsten Beitrag schreiben soll. Da ich sehr gerne Schmuck trage dachte ich mir, dass ich euch mal meine Lieblingsmarken vorstelle.
Meine derzeitigen absoluten Lieblingsmarken in Sachen Schmuck sind:
Anna inspiring jewellery
vanrycke
new one shop
Because I love jewelry I thought I write my first article about my favorite brands.
My absolutely favorite brands are:
Anna inspiring jewellery
vanrycke
new one shop
Mein derzeitiger absoluter Favorit unter den Schmuckmarken ist das junge Unternehmen Anna inspiring jewellery. Anna ist ein junges dynamisches Unternehmen, das Schmuckstücke in 925 Sterling Silber, 18 Karat rosegold und 18 Karat weißgold herstellt. Die Schmuckstücke können über das Internet, in Shops in Wien, München, New York erworben werden. Außerdem gibt es in Wien auch noch einen Anna haute jewellery store, in dem hochpreisigere Schmuckstücke angeboten werden.
Ich bin in den Schmuck von Anna regelrecht verliebt – und ich glaube es geht vielen wie mir so. Wie schon vorher erwähnt kann man die Schmuckstücke in 925 Sterling Silber, 18kt rosegold und 18kt weißgold erwerben. Gerade das Material macht sie zu (sofern man das möchte) lebenslangen Begleitern. Vor allem die Möglichkeit das Schmuckstück auf meine individuellen Bedürfnisse anpassen zu können macht die Marke für mich so interessant. Es gibt Millionen von Kombinationsmöglichkeiten… und wenn man sich an der Bandfarbe mal satt gesehen hat, dann geht man einfach zu Anna und lässt die Bandfarbe auf eine andere Farbe wechseln. Ein weiterer für mich großer Vorteil ist, dass man die Schmuckstücke beim Duschen und beim Sport nicht heruntergeben muss, da sie aus echtem 925 Silber, rosegold oder weißgold gefertigt sind. Lediglich bei Armketten und Halsketten aus Silber muss man etwas aufpassen.
My favorite under the jewelry brands is the young enterprise Anna inspiring jewellery. Anna is a young and dynamic enterprise, which produces pieces of jewelery in 925 sterling silver, 18 carat rosegold and 18 carat whitegold. The pieces of jewelery are offered in the internet, in shops in Vienna, Munich and New York. You can find also high-priced jewelery pieces in the Anna haute jewellery store.
I love the jewelry from Anna. The material  and the minimalistic design are the reasons that the jewelry can be your lifelong companion. The possibility to adjust the jewelery pieces on your own individual needs makes the brand very interesting for me. There are a million of combination possibilities and if you can not see the color of your bracelet anymore you can go to Anna and make a band change. An also big advantage is that you do not have to put off the jewelry in the shower and during sports because they are made of genuine 925 sterling silver, rosegold or whitegold.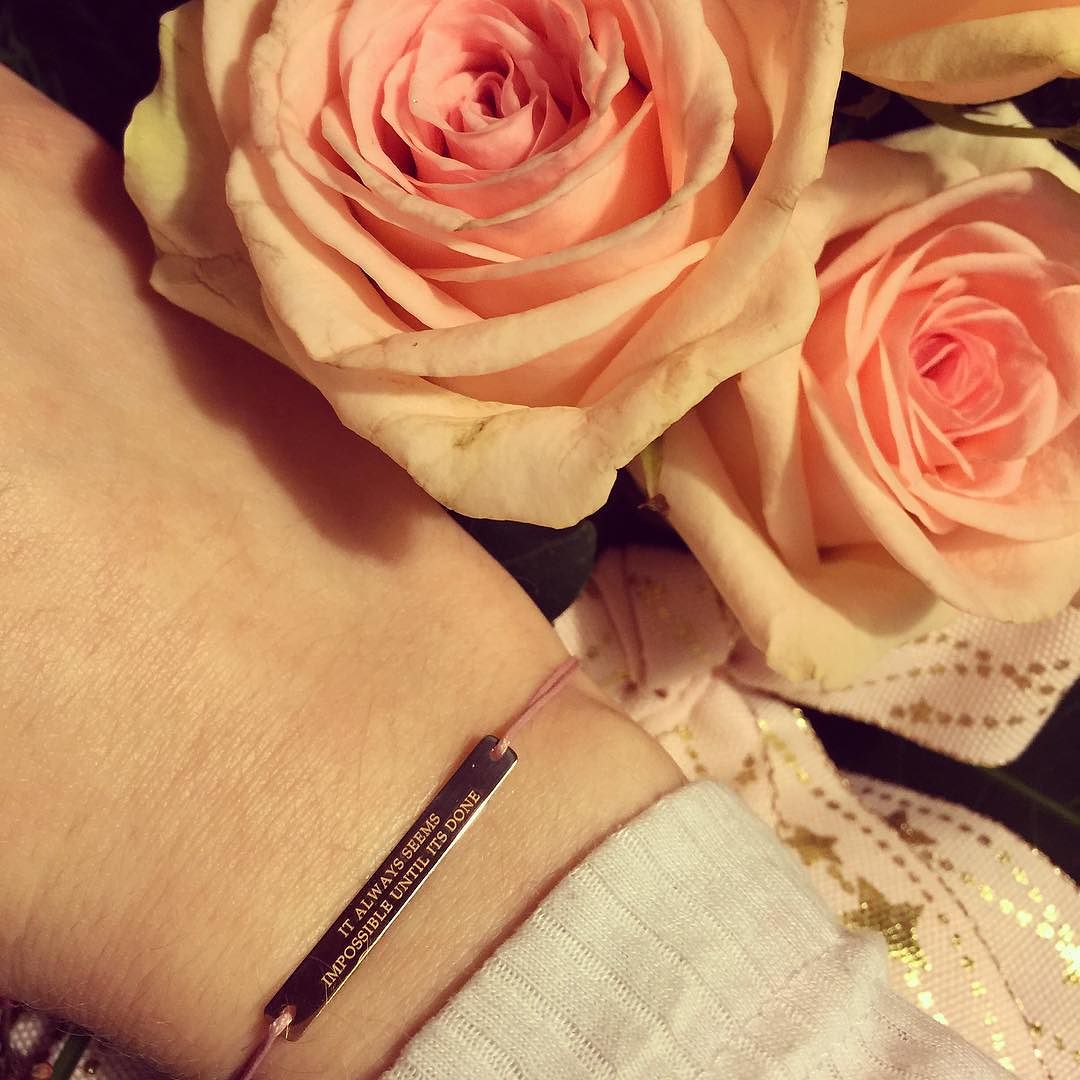 vanrycke wurde im Jahr 2000 von Lise Ferreira Vanrycke gegründet. Die sehr zarten Schmuckstücke von vanrycke können in weißgold und in rosegold erworben werden. Es werden Ringe, Ohrringe, Armbänder und Halsketten hergestellt. Die Schmuckstücke sind sehr zart aber wunderschön. Weniger ist oft mehr,…
vanrycke was found in 2000 from Lise Ferreira Vanrycke. The very fine jewelery pieces are available in whitegold and rosegold. They produce rings, earrings, bracelets and necklaces. The pieces of jewelery are very fine but beautiful. Less is often more,…
Ähnlich den Schmuckstücken von Anna inspiring jewellery sind die Schmuckkreationen von New one shop. New one bietet Schmuckstücke, die mit dem Trend der Zeit gehen. Man findet Ringe, Armbänder, Halsketten und Ohrringe in Silber, Gold, Rosegold aber auch Silber vergoldete oder Silber rosevergoldete Schmuckstücke zählen zu den Produkten. Dadurch ist für jede Geldtasche etwas dabei. Besonders schön finde ich die Armbänder mit Edelsteinen wie z.B. das Amethyst Armband im folgenden Foto.
Ich persönlich kombiniere die Armbänder fast immer mit Armbändern von Anna inspiring jewellery.
Neben den Eigenkreationen bietet New one auch Schmuckstücke von ausgewählten Designern wie u.a. rosekafe, guanabana oder senzou an.
The pieces of jewelery from Anna inspiring jewellery and new one shop are similar. New one offers pieces of jewelery, they go with the trend of the time. They offer rings, bracelets, necklaces and earrings in silver, gold, rosegold or silver plated and silver rosegold plated. I love the bracelets with precious stones like the amethyst bracelet in the foto.
I always combine the bracelets from new one shop with the bracelets from Anna inspiring jewellery. New one shop offers also pieces of jewellery from selected designers all over the world like rosekafe, guanabana or senzou.
You might also like